Bogota Colombia is the vibrant and dynamic capital city of Colombia, rich in history, culture, and modernity. The intriguing city of Bogota, which serves as the capital of Colombia, is a dynamic melting pot where history, art, and contemporary culture coexist. Its colonial beauty is readily apparent in areas like La Candelaria, which is located in the Andes Mountains and includes lanes made of cobblestone that weave past brightly colored buildings.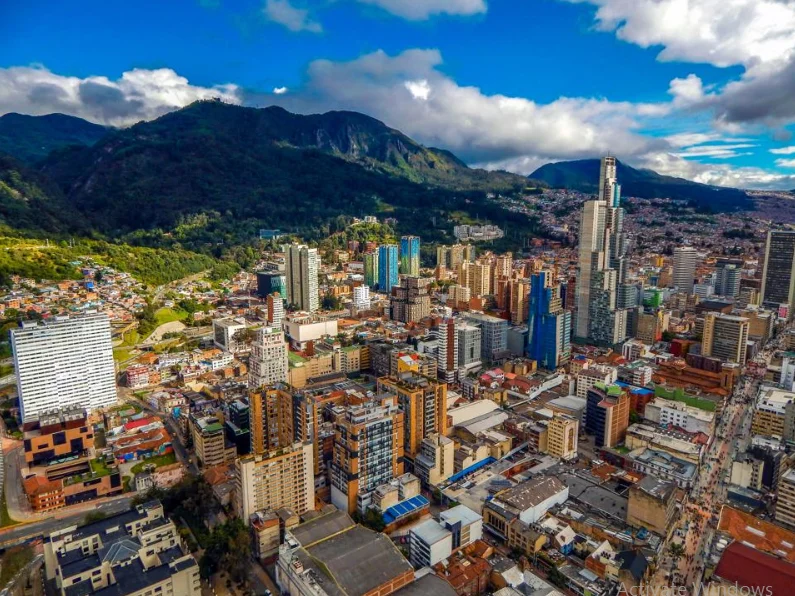 The city's cultural richness shines through world-class museums like the Gold Museum and Botero Museum, while its dynamic spirit is expressed through street art and graffiti. Bogota's modern side is seen in its towering skyscrapers and trendy districts, like Parque de la 93. Bogota beckons visitors to explore its vibrant streets, embrace its warm culture, and experience the enchanting allure of Colombia's capital.
Top Bogota Colombia
Bogota, Colombia, offers a plethora of top destinations to explore. From the captivating Gold Museum and the iconic Mount Monserrate with its breathtaking views to the historic La Candelaria and the vibrant Usaquen, the city presents diverse experiences for every traveler. Following are destinations at Bogota Colombia
1. Gold Museum In Bogota Colombia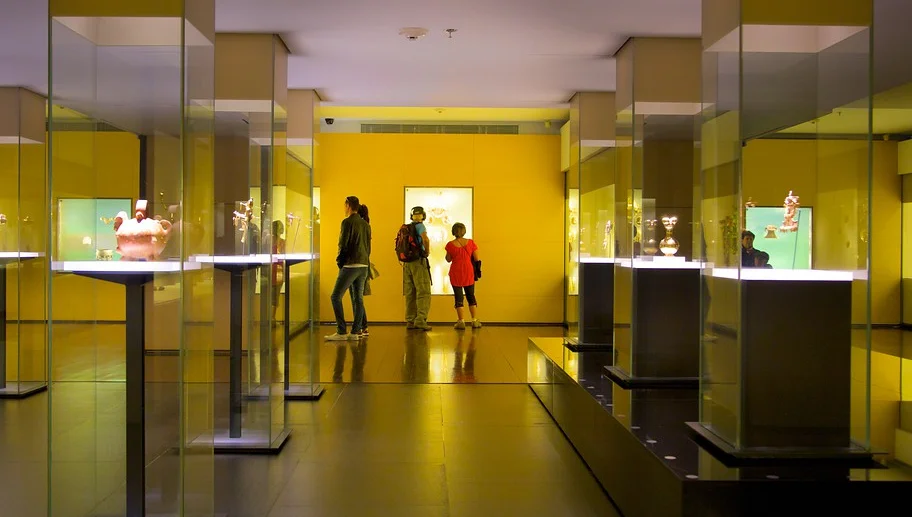 The Gold Museum in Bogota is a treasure trove of ancient wonders. It houses an impressive collection of pre-Hispanic gold artifacts that showcase the artistic brilliance of Colombia's indigenous cultures. Visitors can marvel at intricate golden figurines, jewelry, and ceremonial objects. The museum provides valuable insights into the country's rich history and cultural heritage, making it a must-visit destination for history enthusiasts and art lovers alike.
2. Mount Monserrate In Bogota Colombia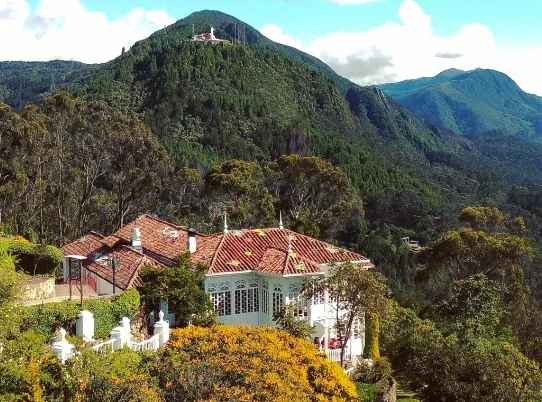 Standing tall at 3,152 meters above sea level, Mount Monserrate offers breathtaking views of Bogota. Whether you hike up the winding path or take the cable car, the journey is filled with awe-inspiring landscapes. At the summit are a charming church and a shrine of "El Senor Caido," attracting pilgrims and tourists. The picturesque surroundings make it an ideal spot for capturing unforgettable moments and immersing yourself in the natural beauty of Bogota.
3. La Candelaria In Bogota Colombia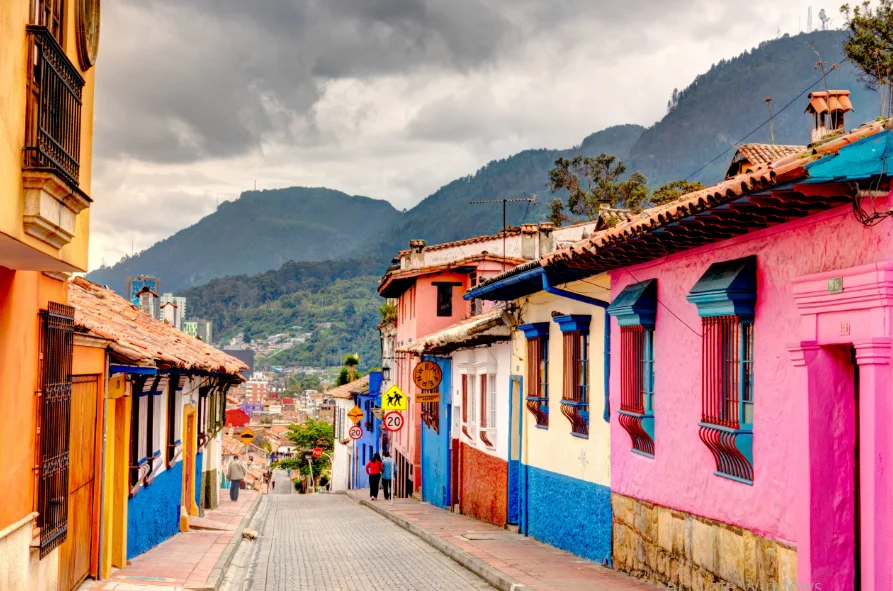 La Candelaria is the heart and soul of Bogota's historic center. Its enchanting streets are lined with colorful colonial buildings adorned with intricate balconies. The neighborhood breathes art and culture, housing many museums, galleries, and theaters. Roaming through its narrow cobblestone streets, visitors can explore numerous cafes, restaurants, and shops. La Candelaria is a vibrant and lively district where visitors can embrace the city's past while experiencing its contemporary energy.
4. Botero Museum In Bogota Colombia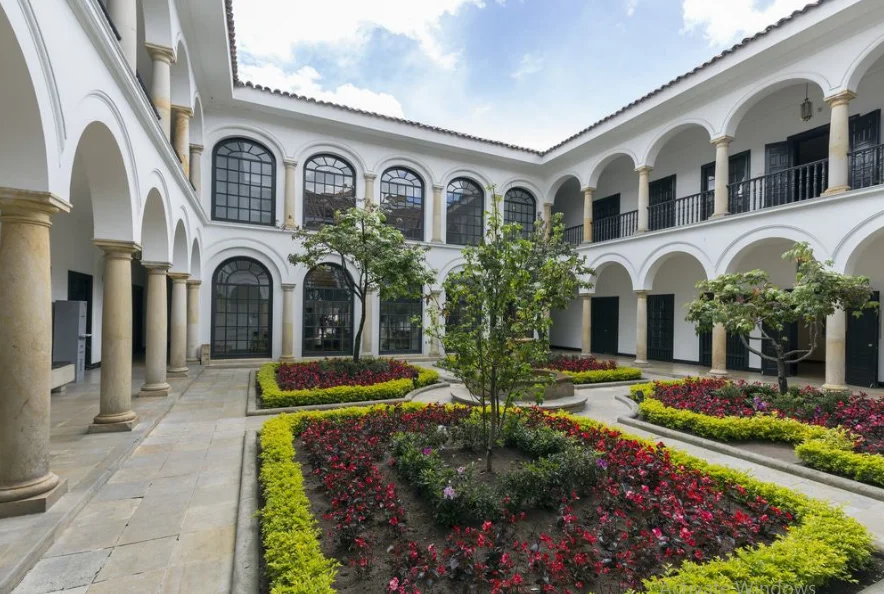 Fernando Botero, Colombia's renowned artist, gifted his remarkable works to his home country, displayed in the Botero Museum. The museum showcases Botero's distinctive style, characterized by "chubby" figures, across various mediums like paintings, sculptures, and drawings. Visitors can appreciate the artist's humor and unique perspective while exploring the museum's delightful collection. The Botero Museum is a testament to the cultural significance of art in Colombia.
5. Simon Bolivar Park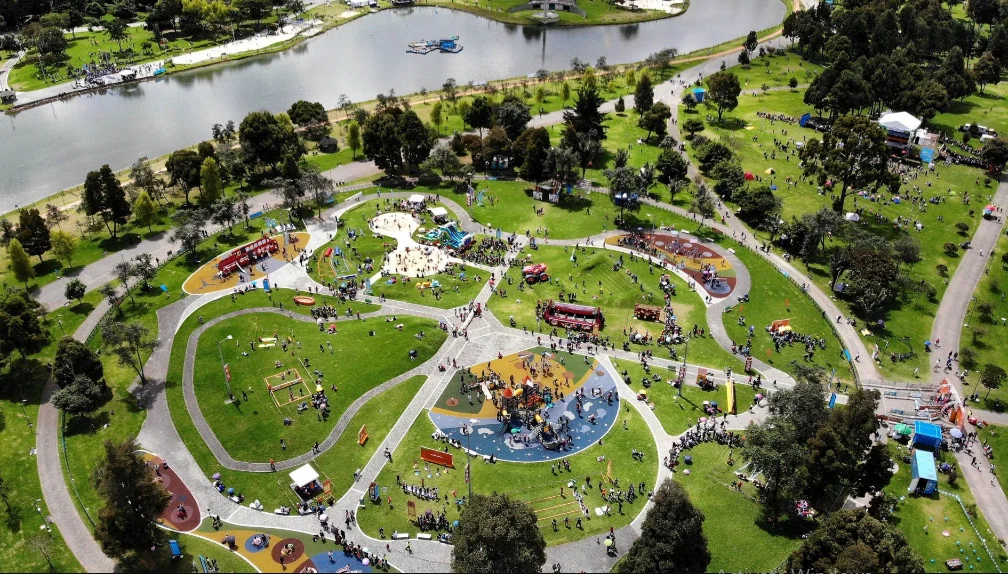 Simon Bolivar Park is an expansive urban oasis in Bogota named after the South American liberator. The park offers many recreational activities, including cycling paths, walking trails, and a boating lake. Families and friends gather here for picnics and sports. It also hosts numerous cultural events and concerts, attracting people from all walks of life. With its serene ambiance and lush greenery, Simon Bolivar Park is the perfect escape from the bustling city.
6. Salt Cathedral of Zipaquira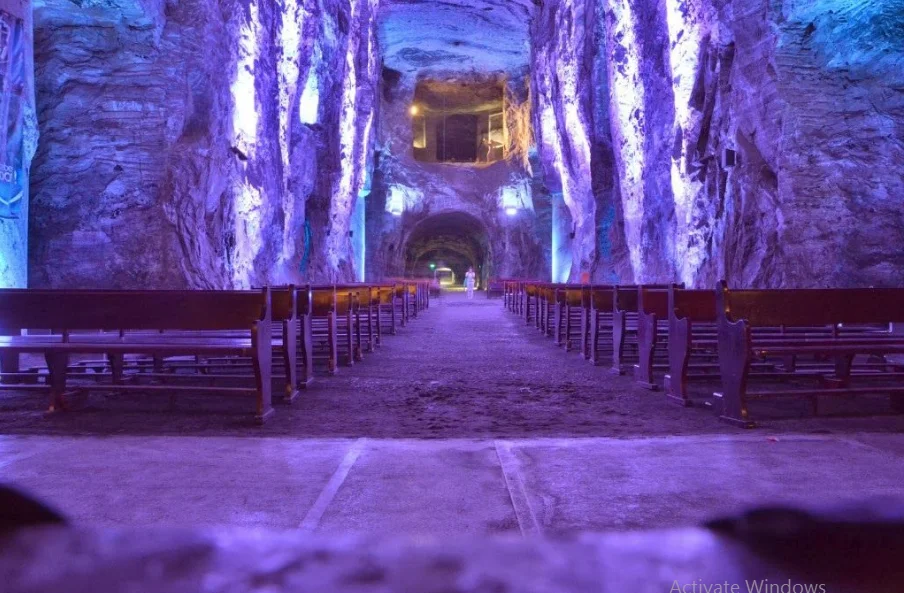 The Salt Cathedral of Zipaquira is an amazing feat of engineering and faith just outside Bogota.  The cathedral boasts awe-inspiring sculptures and exquisite architectural elements carved within an underground salt mine.
The journey through the salt mines is a unique experience in itself. As visitors venture deeper into the cathedral, they encounter various chapels portraying a different phase of the crucifixion story. The Salt Cathedral is an extraordinary fusion of faith and geological wonders, leaving a lasting impression on all who visit.
7. Usaquen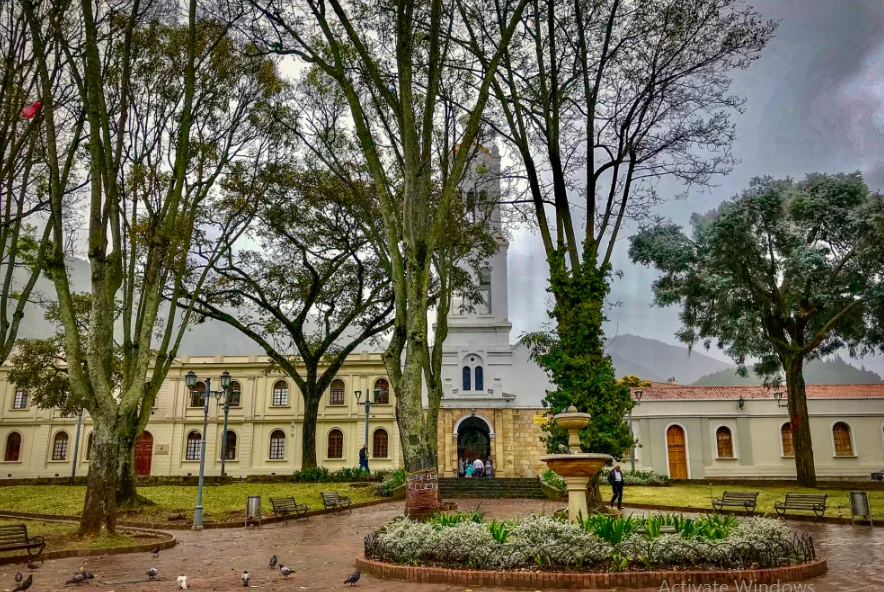 Usaquen is a charming district in Bogota known for its enchanting colonial ambiance and bohemian atmosphere. The neighborhood's cobblestone streets are adorned with artisanal shops, trendy boutiques, and delightful eateries. On Sundays, Usaquen hosts a bustling flea market where visitors can find unique handicrafts and enjoy street performances. The district's history and artistic vibes make it a favorite spot for locals and tourists seeking a relaxed and cultural experience amidst the bustling city.
8. Virgilio Barco Library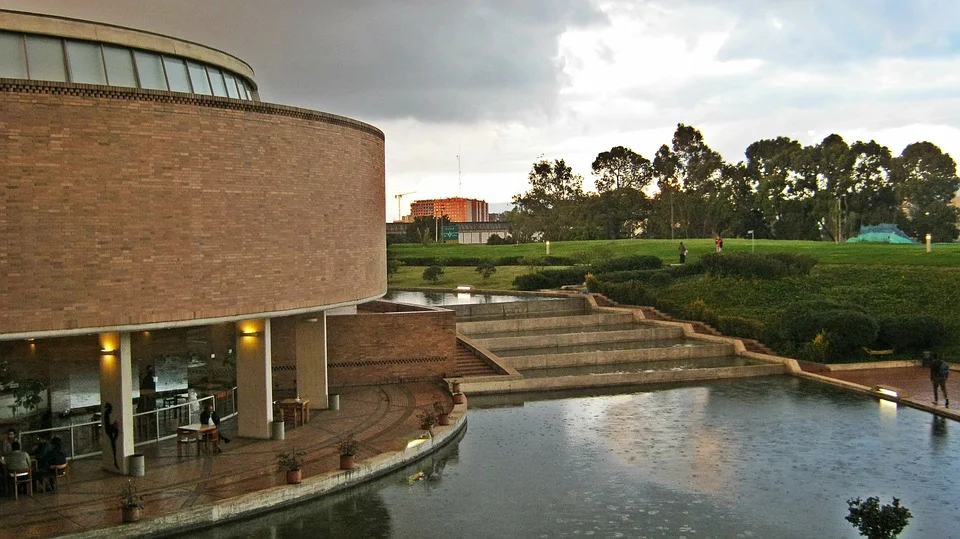 The Virgilio Barco Library is a modern masterpiece in Bogota, showcasing striking white arches and expansive reading areas. Beyond its vast collection of books, the library is a dynamic center for cultural enrichment, hosting various events, art displays, and workshops that fuel creativity and inspire learning. Visitors are invited to delve into a realm of knowledge and cultural exploration while also being captivated by the library's captivating architectural beauty, making it a haven for intellects and art enthusiasts alike.
9. El Chorro de Quevedo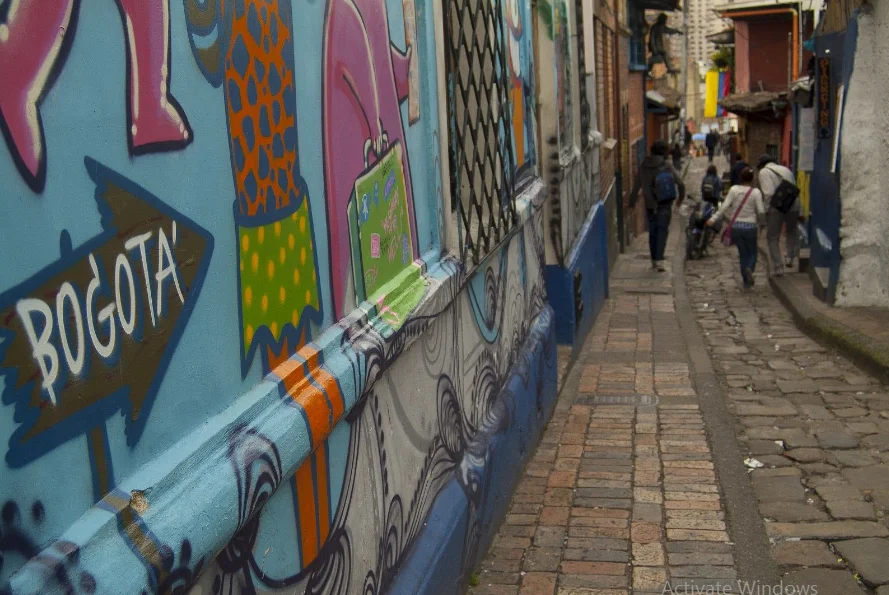 El Chorro de Quevedo is a historical square in La Candelaria, Bogota's old town. According to legend, this is where the city was founded. The square's bohemian ambiance is perfect for enjoying street performances, local crafts, and quaint cafes. Tourists and locals gather here to experience Bogota's artistic and cultural essence, making it a must-visit destination for those who taste the city's creative spirit.
10. Bogota Graffiti Tour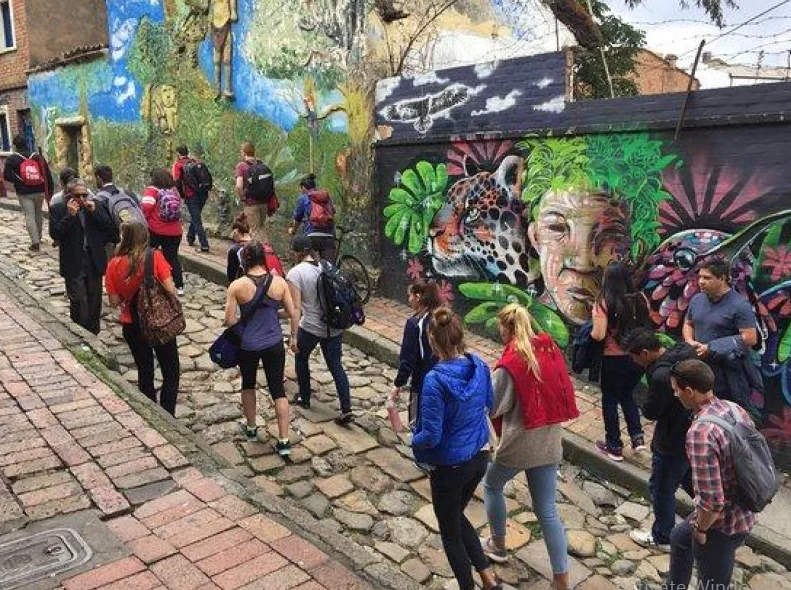 Bogota's vibrant street art scene comes to life with the Bogota Graffiti Tour. This tour, led by knowledgeable guides, explores the city's ever-changing graffiti and murals. The tour showcases the works of local and international artists, each piece telling a unique story. It's a fascinating way to understand the social and political themes that shape the city's urban art landscape. The Bogota Graffiti Tour is a must for art enthusiasts and those curious about the city's creative expression.
11. Andino Shopping Mall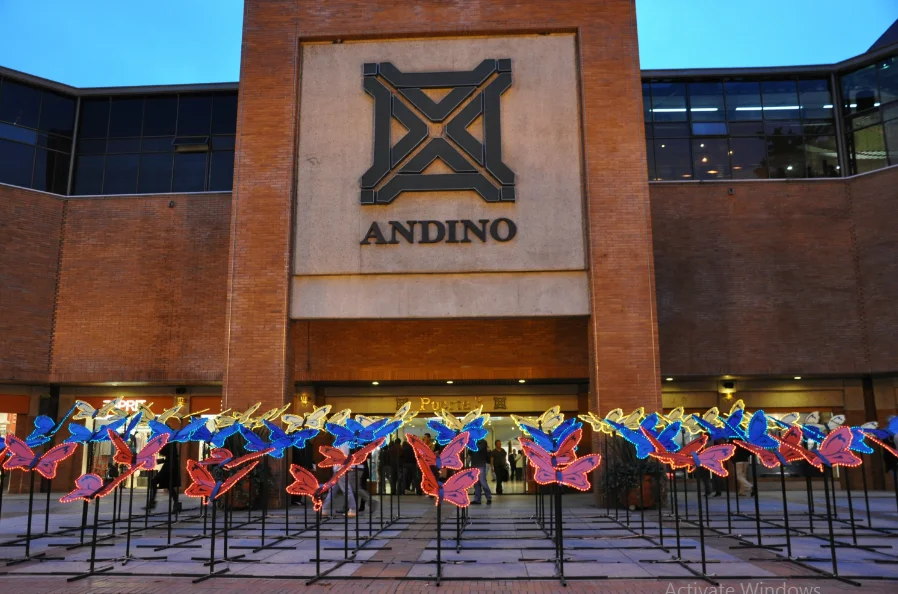 Andino Shopping Mall is a shopper's paradise and a lively social hub, providing a luxurious and modern ambiance for all to enjoy. For a premier shopping experience in Bogota, look no further than Andino Shopping Mall.
This upscale retail destination offers a wide selection of national and international brands, catering to diverse tastes and preferences. Visitors can indulge in shopping sprees, enjoy delectable cuisine at its restaurants, or catch the latest movies at the cinema.
12. National Museum of Colombia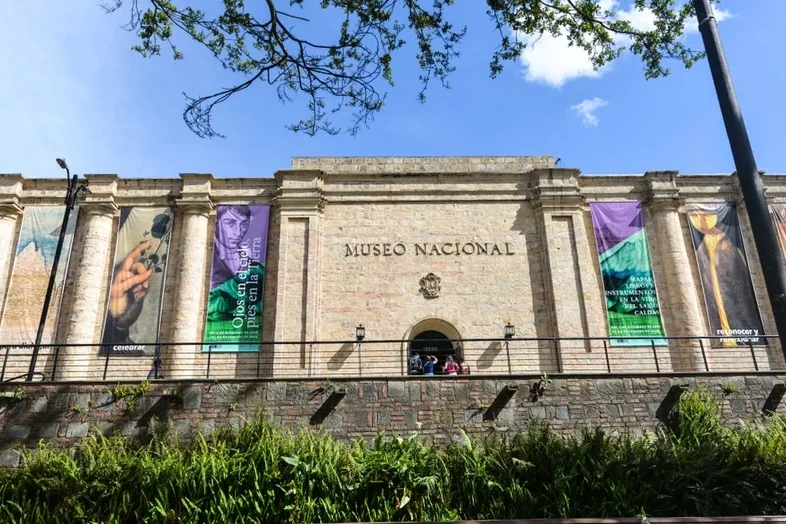 The National Museum of Colombia is a fascinating journey through the country's history and culture. Housed in a grand historic building, the museum's extensive exhibits include pre-Columbian artifacts, colonial relics, and modern art pieces.
Visitors can learn about Colombia's diverse indigenous cultures, the struggle for independence, and the nation's artistic heritage. The National Museum is a testament to Colombia's identity and offers an enriching experience for history enthusiasts and curious minds.
13. Parque de la 93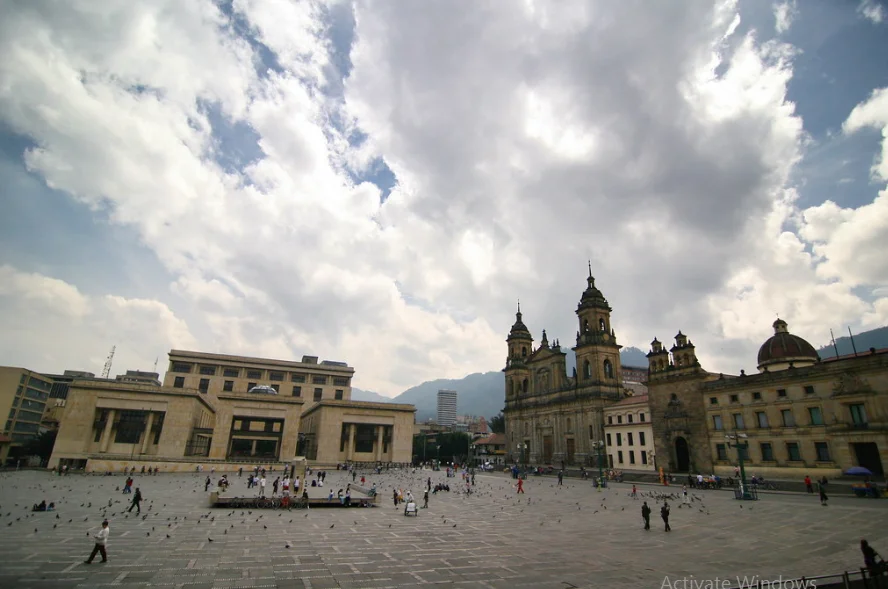 Parque de la 93 is a trendy and vibrant urban oasis in Bogota, renowned for its lively nightlife and vibrant social ambiance. Nestled amidst a bustling city, the park is an inviting space enveloped by various restaurants, bars, and cafes, making it a favorite gathering spot for locals and tourists alike.
Its enchanting atmosphere, coupled with live music and outdoor events, offers the perfect setting to unwind with friends, savor delicious cuisine, and indulge in people-watching, creating lasting memories in the heart of Bogota's dynamic landscape.
14. Plaza de Bolivar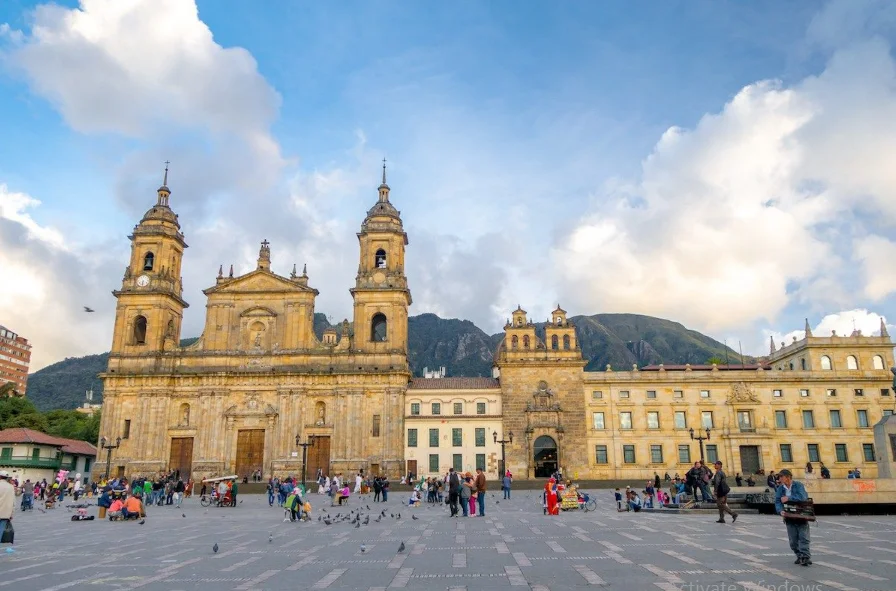 Plaza de Bolivar is a meeting point where past and present converge. At the heart of Bogota, Plaza de Bolivar is a significant symbol of Colombia's history and political power.
The square is surrounded by imposing government buildings like the Presidential Palace and the Capitol. A statue of Simon Bolivar, the liberator of several South American countries, takes center stage. Locals and visitors gather here to relax, feed the pigeons, and absorb the historical ambiance.
15. Maloka Museum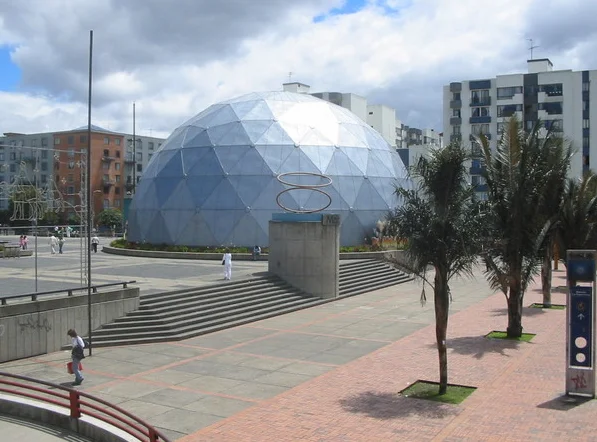 Maloka Museum is an interactive science and technology museum that sparks curiosity and learning in visitors of all ages. Hands-on exhibits and engaging displays offer an entertaining way to explore various scientific concepts.
The museum covers a wide range of topics, from the mysteries of outer space to the wonders of the human body. Maloka hosts captivating temporary exhibitions and educational events, making it an exciting destination for families, students, and science enthusiasts.
Conclusion
Bogota, Colombia's heart and soul, offers an unforgettable journey through time and culture. The city weaves a tapestry of history, art, and innovation from its ancient roots to its modern pulse. The streets of La Candelaria whisper tales of the past, while the vibrant graffiti adorning walls tell stories of today's spirit.
With world-class museums and lively parks, Bogota cherishes its heritage while embracing progress. Its warm welcome and vibrant streets and marketplaces make visitors feel at home. Bogota, Colombia's capital, welcomes visitors to discover its rich history and modern culture.
FAQs
Is Bogota a safe city for tourists?
Yes, Bogota has made significant improvements in safety in recent years. However, like any big city, it's essential to stay vigilant and follow common sense safety precautions.
How can I get around Bogota?
Bogota offers extensive public transportation, including buses and a TransMilenio rapid transit system. Taxis and ride-sharing services are also widely available.
What are the must-visit attractions in Bogota?
Some popular attractions include the Gold Museum, Mount Monserrate, La Candelaria, and the Botero Museum.
Is there a vibrant nightlife in Bogota?
Bogota has a lively nightlife scene, especially in areas like Zona Rosa and Parque de la 93, with numerous bars, clubs, and restaurants.