St Johns, Newfoundland, is a captivating coastal city that blends old-world charm with modern allure. It is an ancient structure, and its lively waterfront reflects its nautical past as Newfoundland and Labrador's capital. Signal Hill, an iconic landmark, adds historical significance to the city, once serving as a strategic communication and defence site. Nature enthusiasts can indulge in the rugged beauty of the East Coast Trail, offering breathtaking sea cliffs and hidden coves.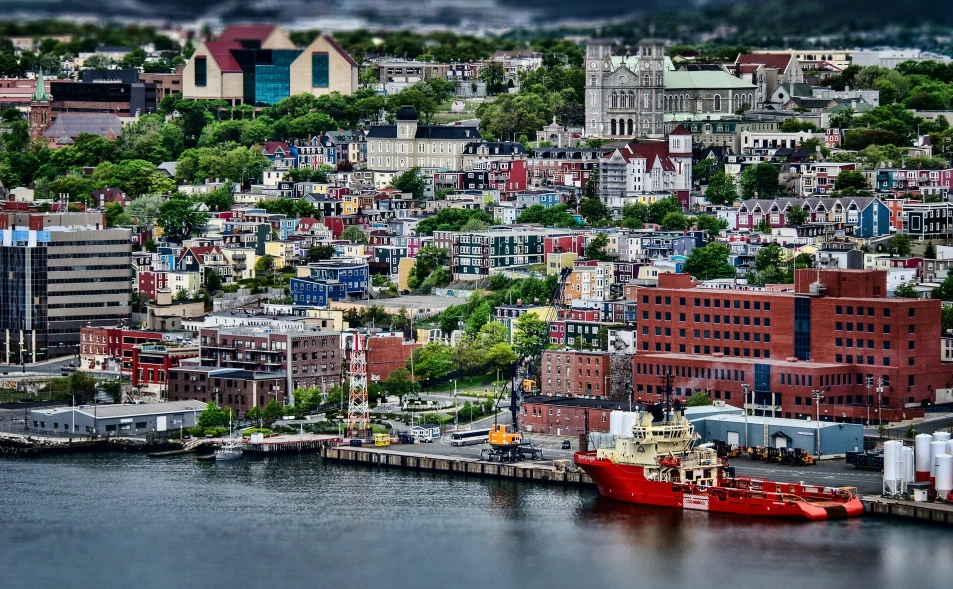 Charming fishing villages and warm Newfoundland hospitality add to the allure. The vibrant downtown with colourful row houses complements the serene natural wonders. St. John's promises an unforgettable experience, embracing unique culture, history, and breathtaking landscapes, making it a must-visit destination for any traveller seeking a memorable adventure.
Detonations at St John's, Newfoundland
St. John's, which is located in Newfoundland, is home to several attractive sites, some of which include Signal Hill, which is known for its historical importance, the East Coast Trail, which has breathtaking panoramas, colourful row homes in the city's dynamic center, and friendly people that make every guest feel like they are welcome. Following are the top destinations at St John's, Newfoundland.
1.      Signal Hill At St John's, Newfoundland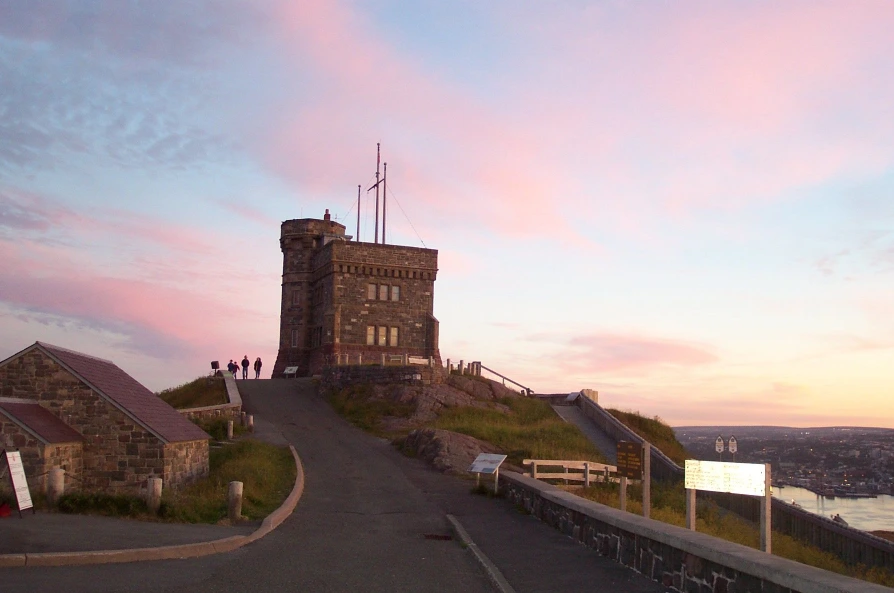 Signal Hill at St John's, Newfoundland, is an iconic destination steeped in history and natural beauty. Offering awe-inspiring views of the city and the vast Atlantic Ocean, it served as a strategic point for communication and military operations. Cabot Tower, a historic structure atop the hill, adds to the allure with its significance and architectural charm. History, hiking, and military reenactments await visitors. Signal Hill is a must-see for history and nature buffs in Newfoundland.
2.      Cape Spear Lighthouse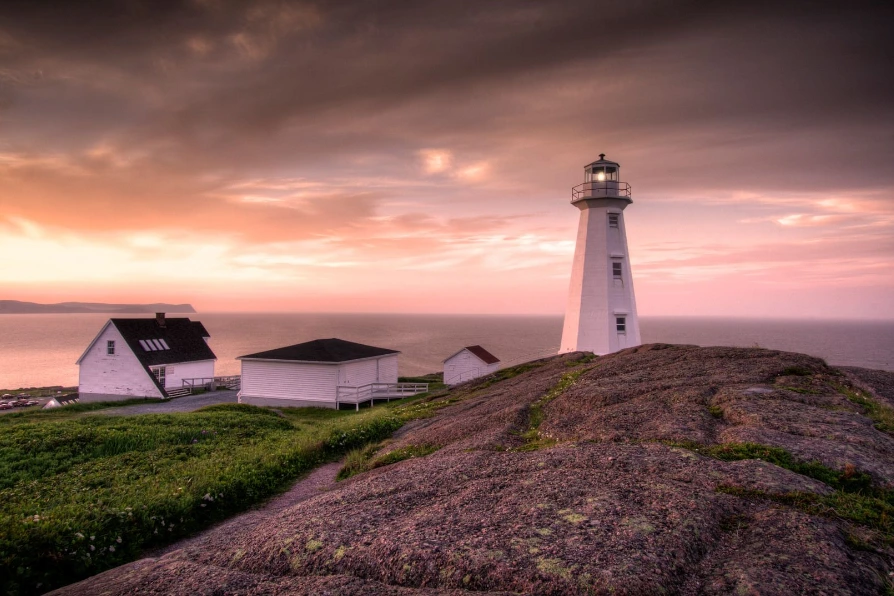 Cape Spear Lighthouse, located near St. John's, stands as a sentinel on the eastern edge of North America. Perched on rugged cliffs, it has guided ships safely along the treacherous Atlantic coast for generations. Exploring this historic lighthouse allows visitors to marvel at its significance in maritime history and enjoy breathtaking coastal vistas. The windswept location adds to the captivating experience of visiting Cape Spear Lighthouse, a memorable and symbolic journey to the continent's farthest point east.
3.      Quidi Vidi Village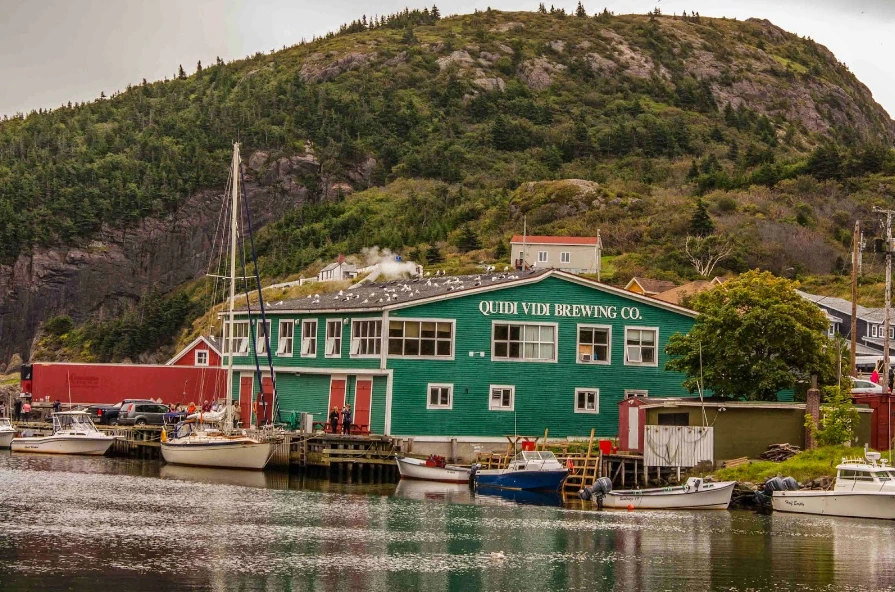 Quidi Vidi Village, nestled within St. John's, exudes quaint fishing village charm. Colorful houses and a serene harbor create a picturesque retreat. Visitors can explore the Quidi Vidi Brewery and art galleries and enjoy outdoor activities like hiking the Quidi Vidi Lake trail.
4.      The Rooms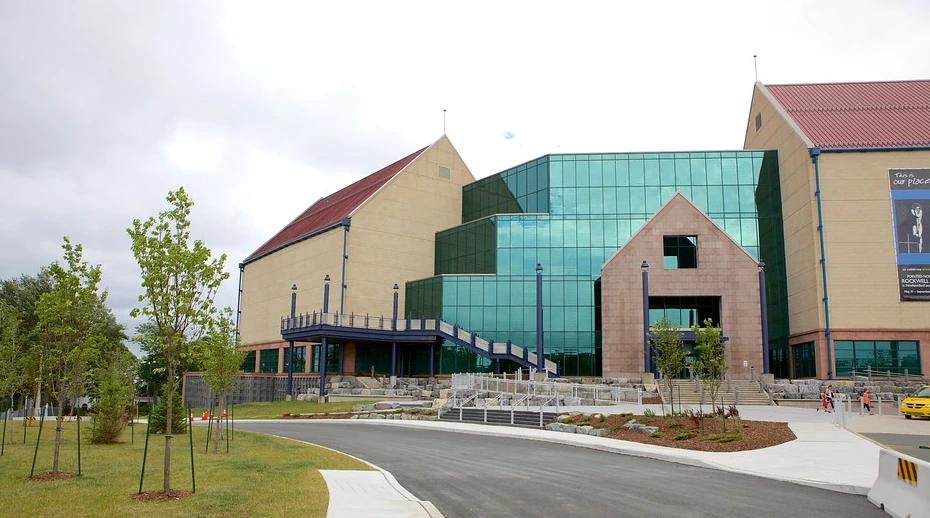 The Rooms in St Johns, Newfoundland, is a vibrant cultural center that combines the province's diverse heritage and artistic expressions. This architectural marvel hosts the provincial museum, art gallery, and archives, offering visitors a comprehensive and engaging experience. Diverse exhibitions and interactive displays explore Newfoundland and Labrador's history, art, and culture. The Rooms is a must-see for anybody interested in Newfoundland's history due to its fascinating collection of art and artifacts.
5.      Johnson Geo Centre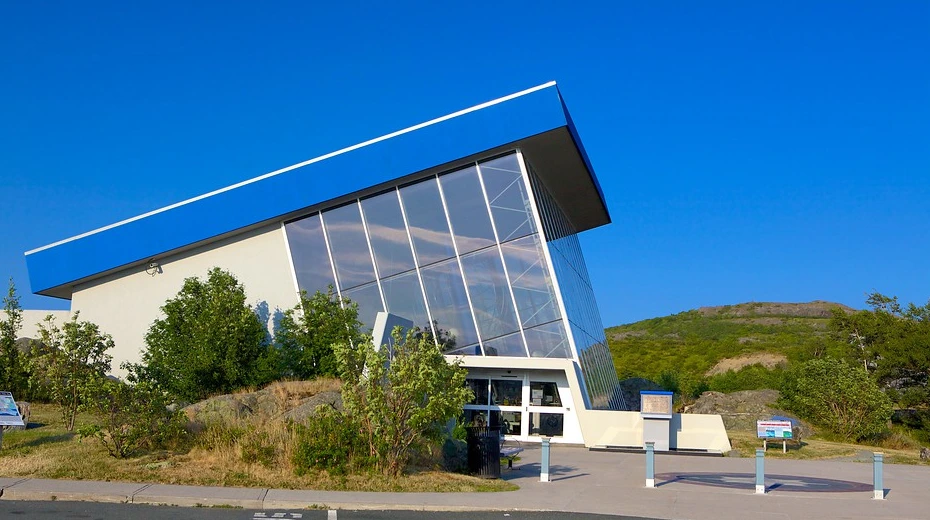 Johnson Geo Centre is an educational attraction in St. John's, unraveling the wonders of Earth and outer space. Exhibits delve into geology and paleontology and feature interactive displays. The center offers a thrilling underground geological journey, showcasing ancient rock formations and geological wonders.
6.      Memorial University of Newfoundland Botanical Garden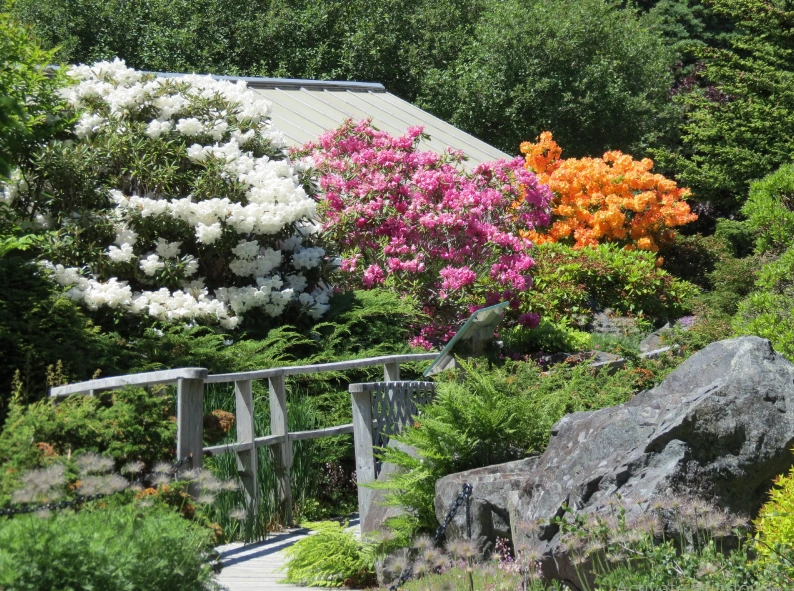 The Memorial University of Newfoundland Botanical Garden, situated in St. John's, covers 110 acres, providing a peaceful retreat for visitors. Its vast expanse showcases various plant collections, themed gardens, and picturesque walking trails.
Nature enthusiasts and those craving tranquility can revel in the beauty of its woodland, wetland, and cultivated areas. This idyllic destination offers a serene escape, allowing people to immerse themselves in the wonders of nature and discover the rich biodiversity housed within its grounds.
7.      Bowring Park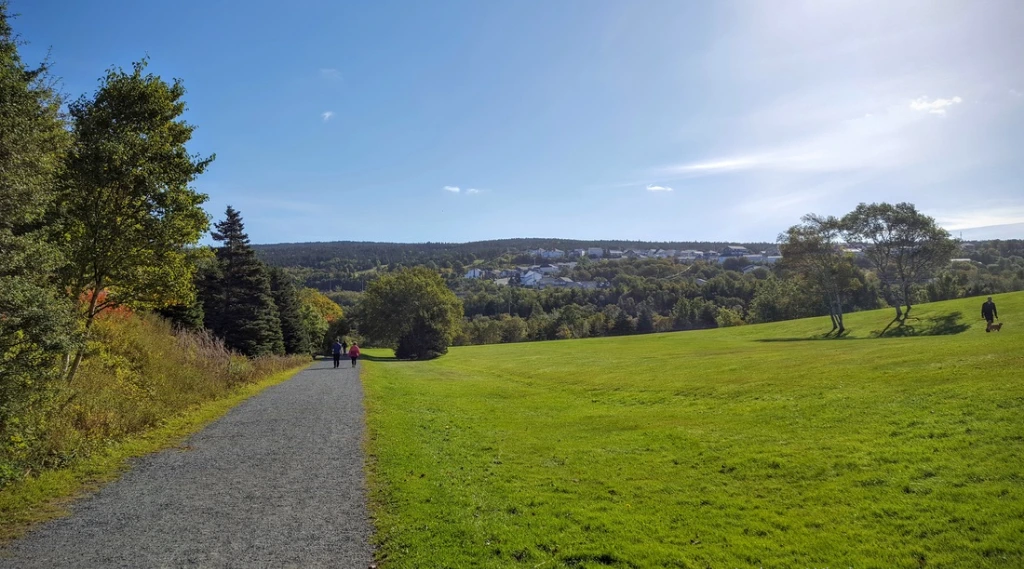 Bowring Park in St. John's has beautiful flower beds, green areas, and walking routes. The Bowring Park Pool and Peter Pan monument enhance its appeal. Families and vacationers frequent this tranquil spot to rest, walk, and make memories. Bowring Park is perfect for rejuvenation and fun activities for all ages, whether appreciating the flowers, swimming or viewing the Peter Pan monument.
8.      Petty Harbor: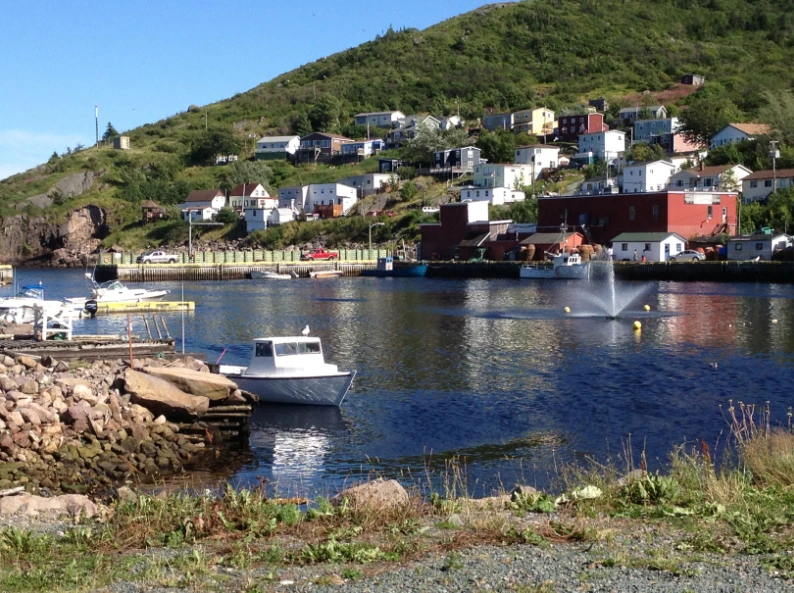 Petty Harbor, a picturesque fishing village near St. John's, captures hearts with its quaint charm, colorful houses, and bustling fishing boats. Nestled in a serene cove, visitors can savor the village's tranquility, explore the charming harbor, and indulge in delectable fresh seafood. The old-world allure of Petty Harbor invites travelers to step back in time, relishing the simplicity and beauty of this coastal gem. Petty Harbor offers a magical getaway from the contemporary world and unforgettable experiences.
9.      Basilica Cathedral of St. John the Baptist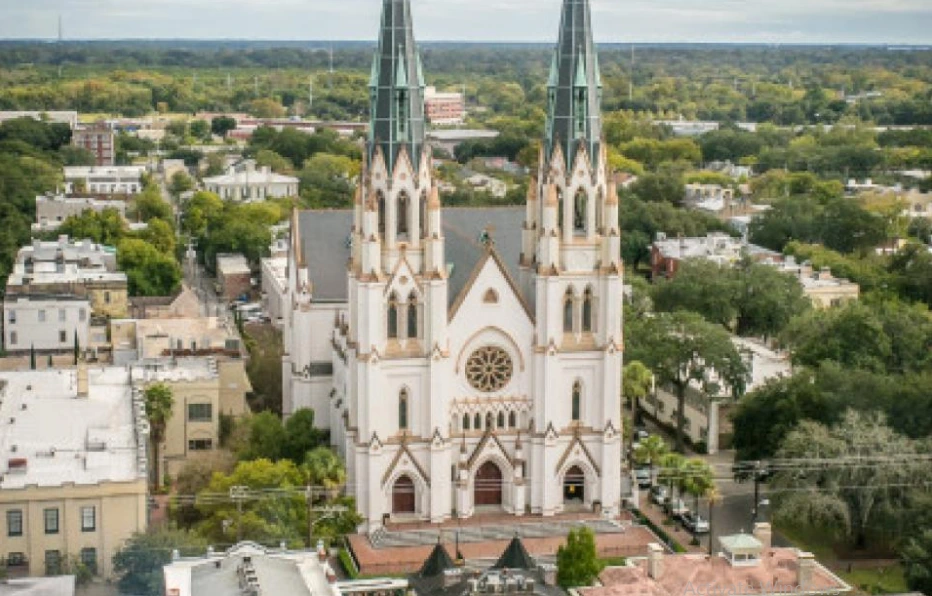 The Basilica Cathedral of St. John the Baptist, located in St. John's, is a breathtaking example of Gothic Revival architecture. Its mesmerizing stained glass windows and magnificent altar leave visitors in awe. Serving as the mother church of Newfoundland and Labrador, the cathedral holds deep religious and cultural significance for the region. The cathedral draws residents and visitors to appreciate its grandeur and learn about its rich history and religious traditions.
10. East Coast Trail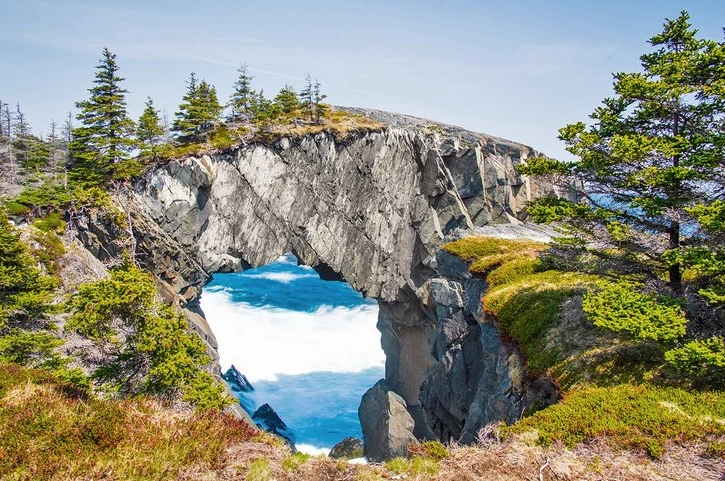 East Coast Trail near St. John's offers hikers an exhilarating outdoor experience with its extensive 300-kilometer stretch of scenic trails. Nature enthusiasts will delight in the breathtaking vistas, rugged sea cliffs, and charming hidden coves adorn this trail. It is a must-visit destination for those seeking adventure and a deeper connection with nature's beauty.
11. St. John's Farmer's Market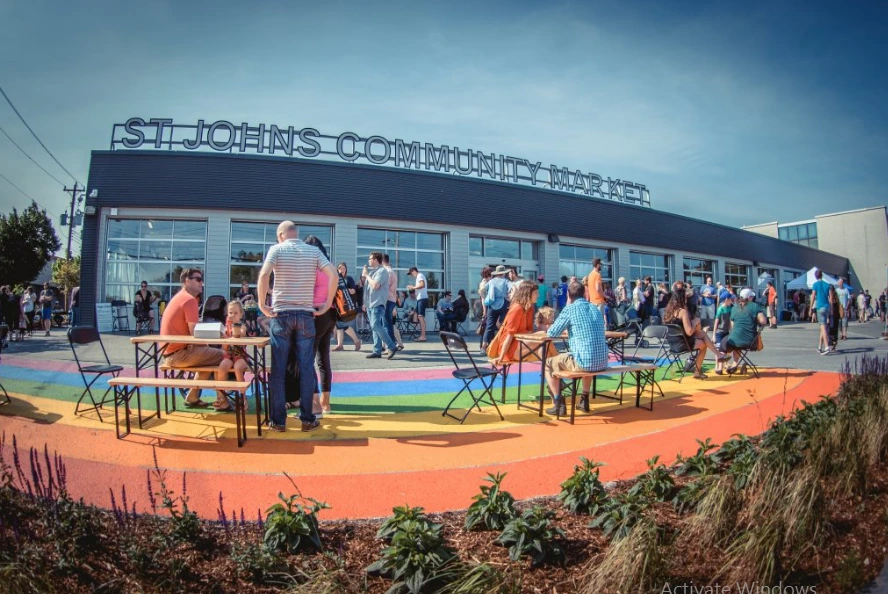 St. John's Farmer's Market, situated in the city center, is a bustling and vibrant hub. With a diverse selection of fresh produce, artisanal goods, and traditional crafts, it captivates locals and visitors alike. The market's lively ambiance, accompanied by music and delectable food offerings, creates an inviting atmosphere for a delightful shopping and culinary experience. It is an essential destination for immersing in the city's local culture and flavors.
12. Commissariat House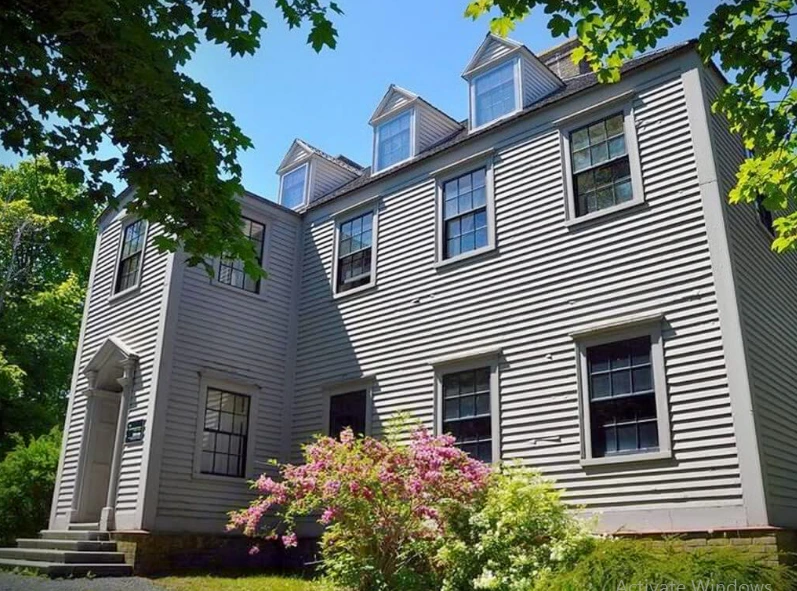 Commissariat House, a National Historic Site in St. John's, has been meticulously restored to showcase 19th-century life with period furnishings. Guided tours allow visitors to delve into the city's colonial history, making it a compelling destination for history enthusiasts. The house is a fascinating glimpse into the past, allowing guests to step back in time and gain a deeper understanding of St. John's historical significance and heritage.
13. Fort Amherst Lighthouse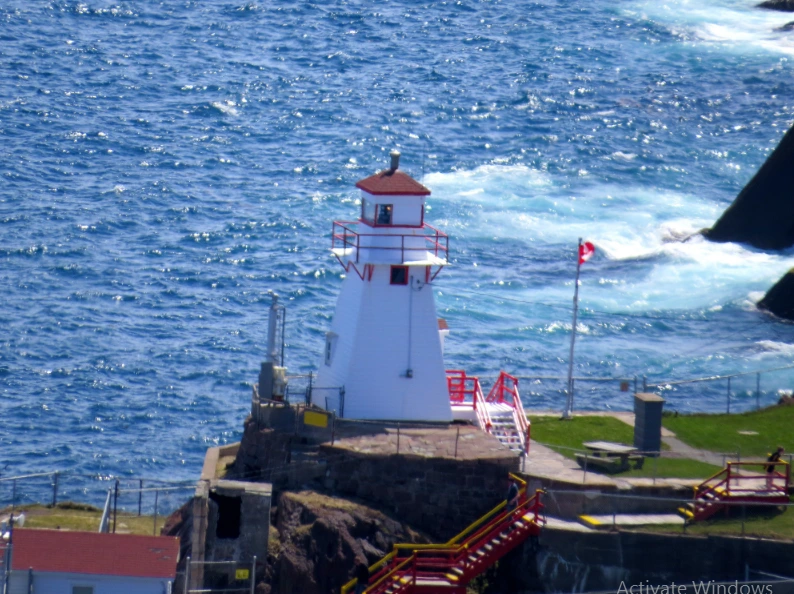 Perched on the rugged cliffs of St. John's, the Fort Amherst Lighthouse stands as a historic beacon, guiding ships for over 150 years. Its iconic red and white structure, set against the stunning coastal backdrop, offers visitors breathtaking panoramic views of the Atlantic Ocean. Stepping inside, guests can explore the lighthouse's rich maritime history through exhibits and displays.
The site's serene ambiance and significant role in Newfoundland and Labrador's maritime heritage make it a must-visit attraction for history enthusiasts and those seeking a glimpse into the region's maritime past.
14. Railway Coastal Museum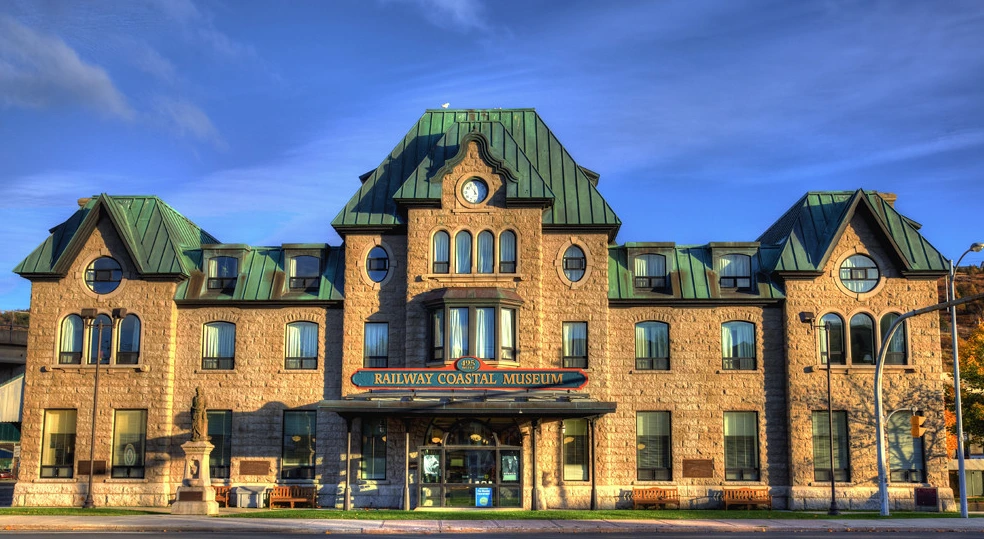 St. John's Railway Coastal Museum chronicles Newfoundland and Labrador's railway and coastal transportation networks. Spanning over 100 years of history, the museum exhibits artifacts, photographs, and interactive displays that chronicle the evolution of transportation in the region.
Visitors can learn about the challenges and triumphs of constructing and operating these vital systems, which played a crucial role in connecting communities and shaping the province's development. The museum's immersive experience offers a captivating journey through time, making it a rewarding destination for history buffs and curious minds.
15. Water Street at St Johns Newfoundland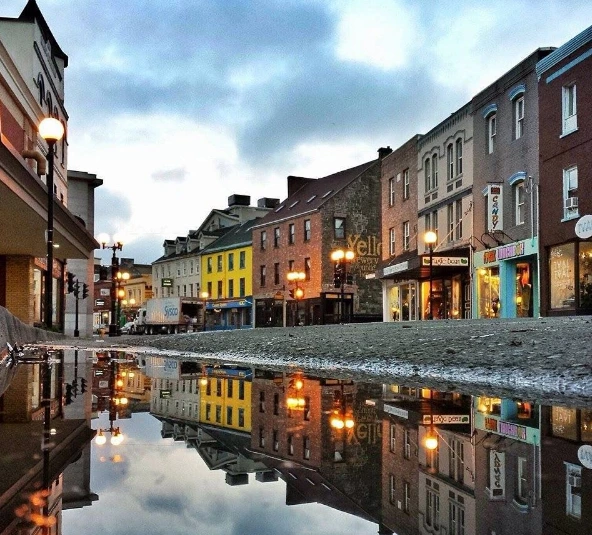 Water Street is a vibrant and iconic thoroughfare in St. John's, with history and culture. As one of the oldest streets in North America, it exudes a charming blend of heritage architecture and modern amenities.
Lined with an eclectic mix of shops, boutiques, restaurants, and pubs, it offers visitors a delightful shopping and dining experience. The street's lively atmosphere, captivating street art, and proximity to the picturesque harbor make it an essential destination for locals and tourists.
Conclusion
St Johns, Newfoundland, is a city that leaves an indelible mark on the hearts of its visitors. From the picturesque landscapes of the East Coast Trail to the vibrant streets adorned with colorful row houses, the city offers a delightful blend of history, culture, and natural beauty.
The warm hospitality of the locals adds a welcoming touch, making every traveler feel at home. Whether exploring the rich maritime heritage, relishing fresh seafood delights, or reflecting at the National War Memorial, St. John's offers an unforgettable journey of discovery and appreciation.
FAQs
What are the must-visit attractions in St Johns Newfoundland?
St. John's offers several must-visit attractions, including Signal Hill with its stunning views, Cape Spear Lighthouse, the oldest in Canada, and the colorful houses on Jellybean Row, adding charm to the city's landscape.
What is the best time to visit St. John's for outdoor activities?
The best time for outdoor activities in St. John's is during the summer months from June to September, when the weather is milder and conducive for hiking the East Coast Trail or exploring the rugged coastline.
Are there any cultural events or festivals held in St. John's?
St. John's hosts numerous cultural events and festivals throughout the year. Some popular ones include the St. John's Regatta, the George Street Festival, and the Royal St. John's Regatta, offering visitors a taste of the city's vibrant culture and traditions.