Varenna, Italy, nestled on Lake Como's eastern shores, is a captivating destination offering a perfect blend of history, culture, and natural beauty. With its colorful houses, cobblestone streets, and enchanting waterfront, Varenna exudes postcard-perfect charm. Visitors can explore historical landmarks like Villa Monastero and Varenna Castle Center while enjoying the tranquil Varenna Waterfront and majestic mountain backdrop.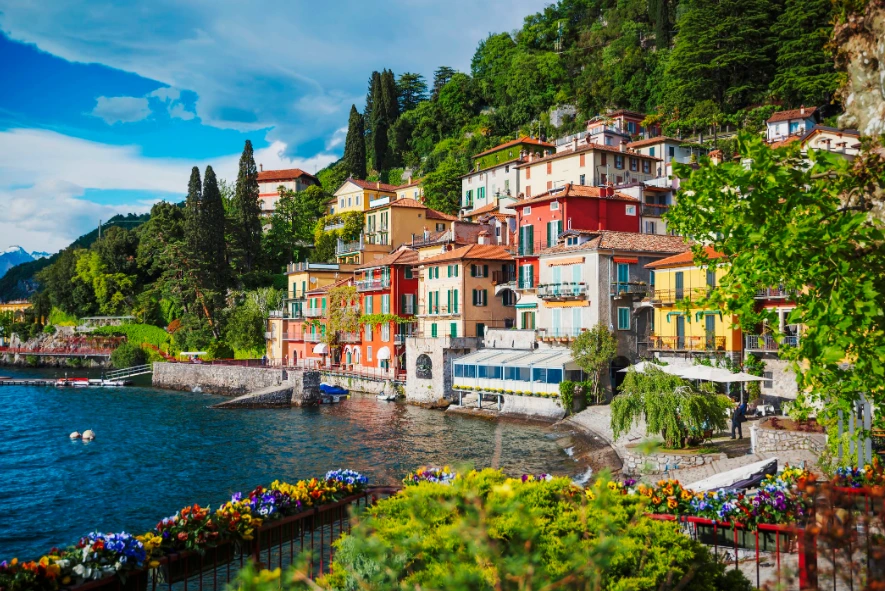 The town's gardens, like Villa Cipressi and Vezio Olive Trees Park, provide a serene escape into nature. Thrill seekers can venture to Orrido di Bellano's natural gorge for an unforgettable adventure. Varenna's charm extends to its lively Piazza San Giorgio and the relaxing Al Puunt Snack Beach Bar. Whether seeking relaxation, cultural experiences, or outdoor fun, Varenna Italy promises an authentic and cherished Italian getaway.
Destinations at Varenna Italy
Varenna Italy offers a delightful array of destinations. Each place is unique, from the picturesque Varenna Waterfront and historic Villa Monastero to the enchanting Orrido di Bellano and ancient Varenna Castle Center. Discover the beauty of Lake Como in this charming town.
1. Varenna Waterfront: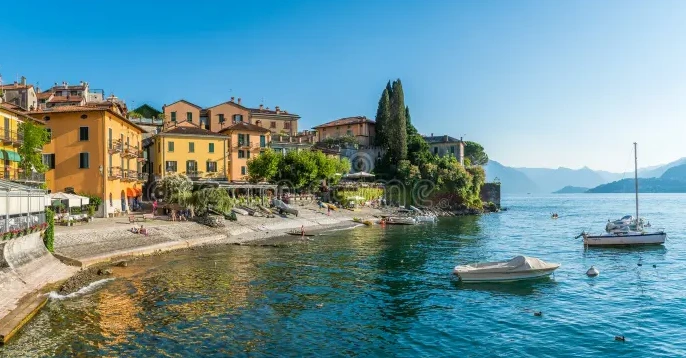 The Varenna Waterfront is a beautiful place in Italy where you can see the sparkling blue water of Lake Como. It's a perfect spot for families and friends to stroll or picnic by the lake. The view of the mountains and colorful houses makes it even more special. You can also find some cafes and gelato shops nearby, offering delicious treats. Remember to capture the stunning scenery with your camera.
2. Villa Cipressi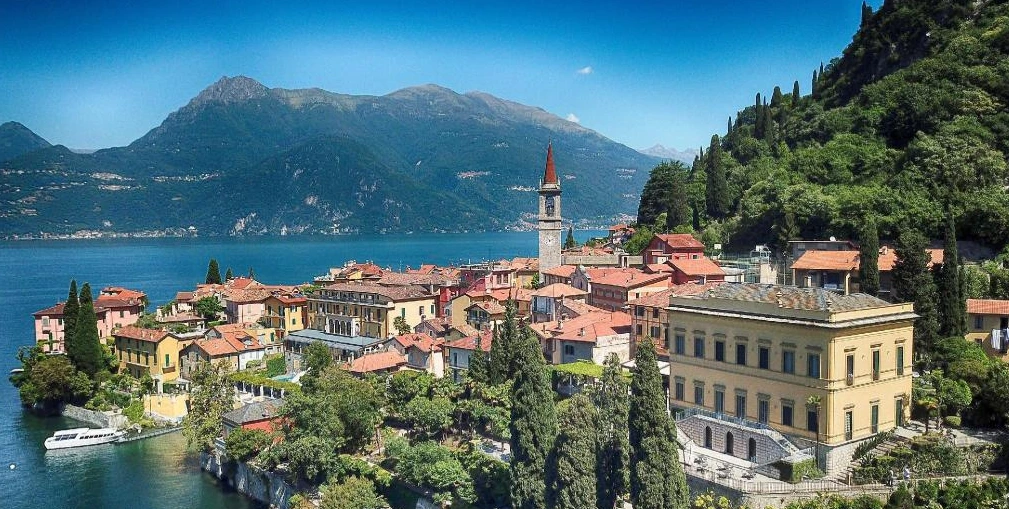 Villa Cipressi is another charming villa in Varenna, Italy. It has a big garden with cypress trees, giving it a unique touch. You can take a leisurely walk in the garden and enjoy the fragrance of various flowers. The villa also has a beautiful terrace where you can sit and relax while looking at the mesmerizing lake views. It's a perfect place to escape the city's hustle and bustle and enjoy some quiet time with your family.
3. Castello di Vezio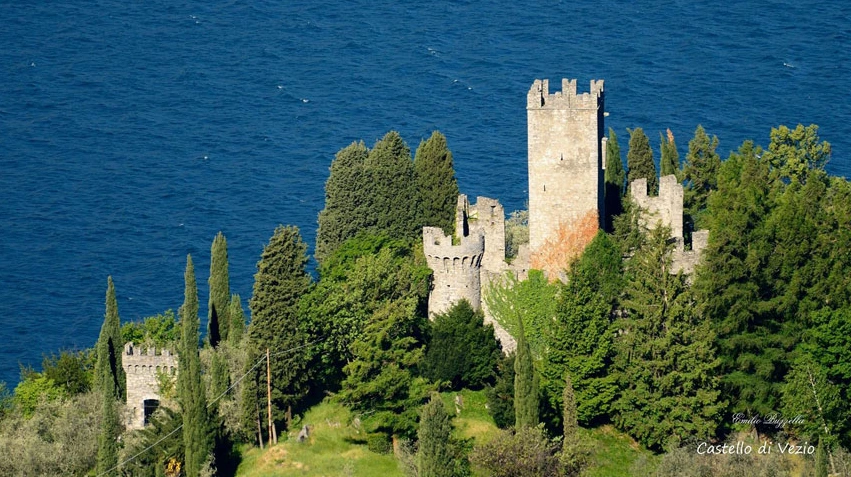 Castello di Vezio is an ancient castle near Varenna, Italy. It's like a fairy tale castle with its old stone walls and towers. You can reach the castle by taking a nice hike up the hill, and the top view is worth it! Inside, you can see medieval weapons and armor and learn about the castle's history. Remember to explore the secret tunnels and enjoy the panoramic view of Lake Como!
4. Varenna Esino Perledo Train Station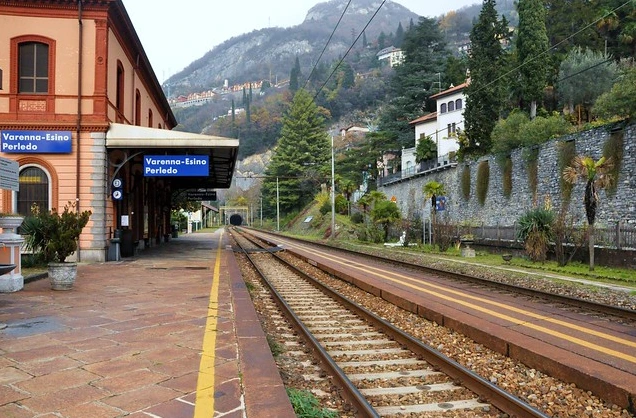 The Varenna Esino Perledo Train Station is an essential transportation hub in Varenna, Italy. Trains come and go, connecting Varenna to other towns and cities nearby. It's a convenient way to explore the beautiful Lake Como region. The station is well maintained, and you can find helpful staff if you need assistance. Check the train schedule to take advantage of your ride to the next exciting destination!
5. Orrido di Bellano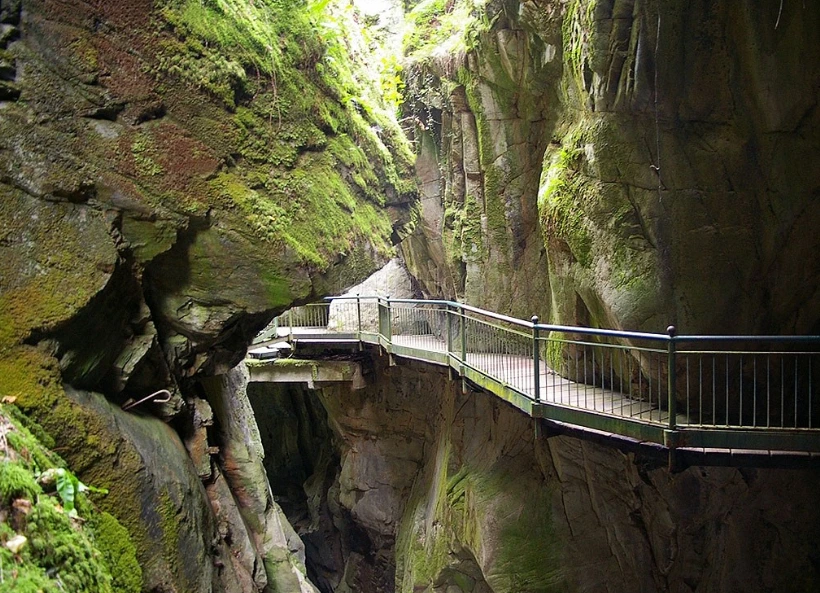 Orrido di Bellano is a fascinating natural gorge near Varenna, Italy. Walking through the gorge is like stepping into a magical world! You'll see tall cliffs and hear the sound of rushing water. The wooden walkways take you deep into the gorge, making it an exciting adventure for kids and adults alike. The view inside the gorge is breathtaking, with waterfalls and rock formations. It's a great place to get closer to nature and appreciate its wonders.
6. Fiumelatte River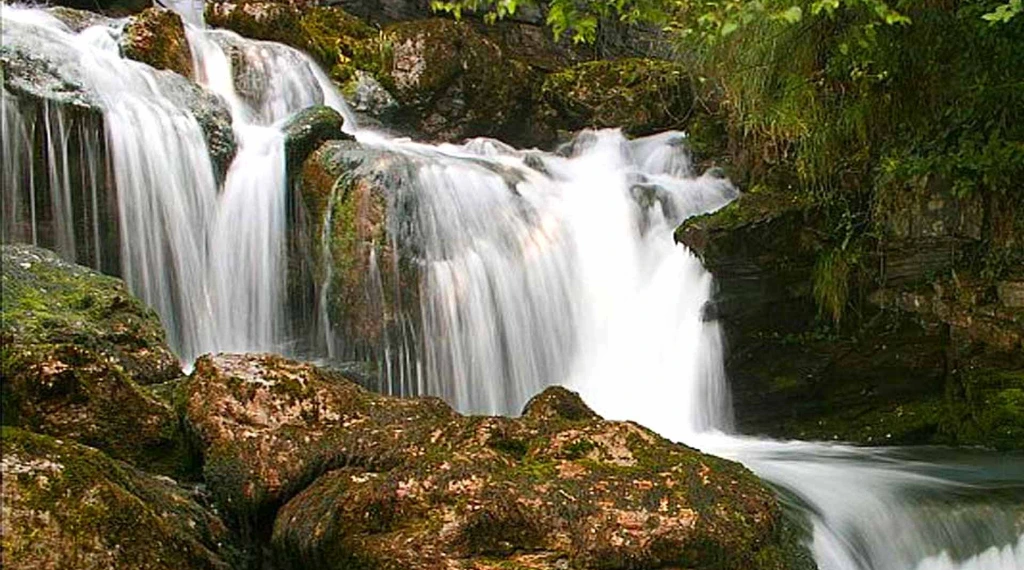 The Fiumelatte River is a unique attraction in Varenna, Italy. What makes it special is that it's the shortest river in Italy! Its milky white water flows quickly, creating a beautiful sight. You can take a short hike to reach the river's source, where the water comes from an underground cave. Legend says the water's color is due to a fairy's milk! It's an interesting story to explore while enjoying the peaceful ambiance of the river.
7. San Giorgio Church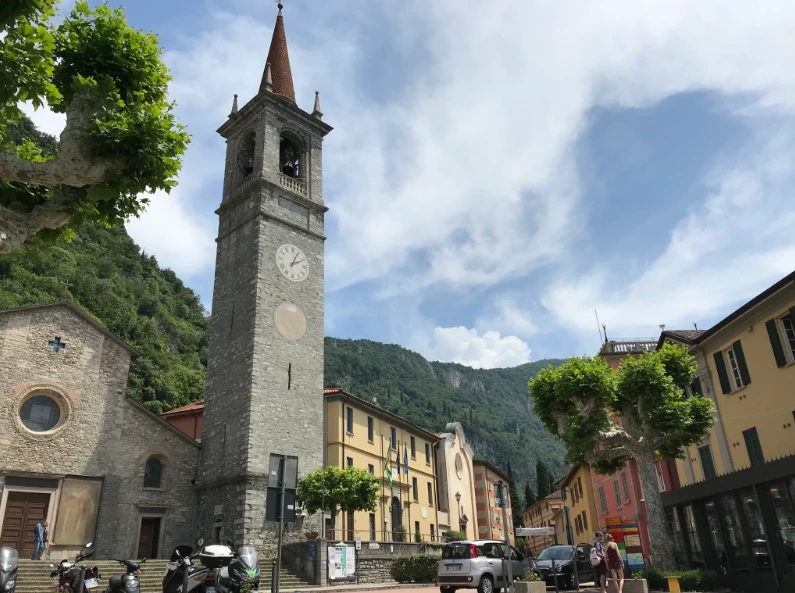 San Giorgio Church is a historic and beautiful church in Varenna, Italy. Its stunning architecture and peaceful atmosphere make it a must visit for anyone exploring the area. Inside, you can find exquisite paintings and ancient artifacts that tell stories of the past. The church's bell tower offers a fantastic view of the surrounding landscape and Lake Como. Whether you're a history enthusiast or simply seeking some tranquility, San Giorgio Church is a place where you can feel a sense of serenity and appreciate the town's rich heritage.
8. Piazza San Giorgio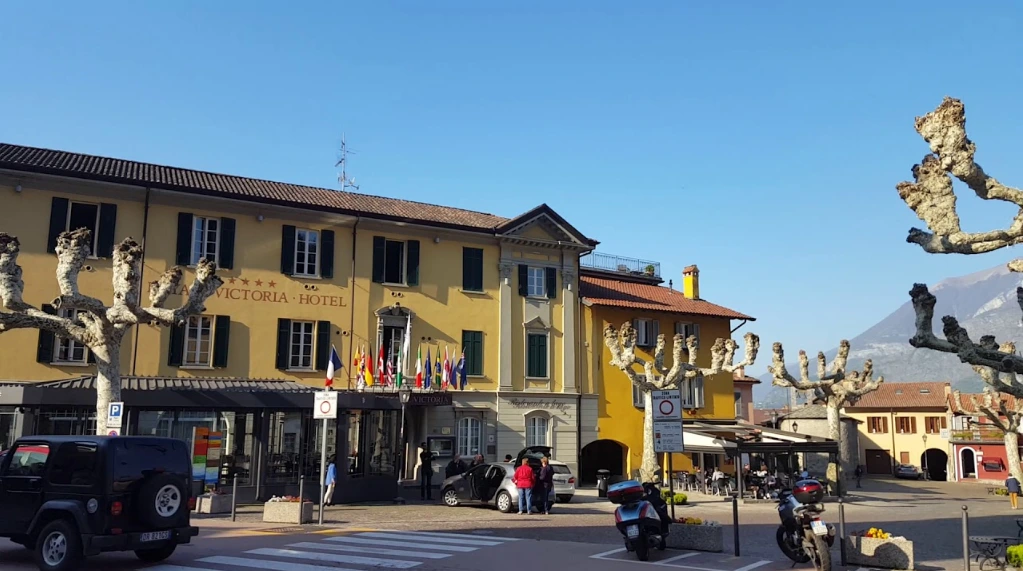 Piazza San Giorgio is a lively and charming square in Varenna, Italy. It's the heart of the town's social life, surrounded by colorful buildings and small shops. You can sit in one of the cafes, enjoy an ice cream, and watch people go by. The square often hosts local events and markets, giving you a taste of the town's vibrant culture. It's an excellent spot to relax, soak in the Italian ambiance, and converse with the locals.
9. Varenna Castle Center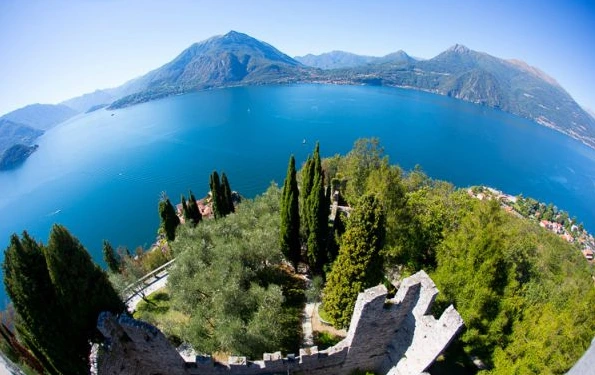 Varenna Castle Center is a cultural and historical hub in Varenna, Italy. The center houses a museum that showcases the town's fascinating past and traditions. From prehistoric artifacts to medieval relics, you can delve into the stories of Varenna's evolution. The castle's strategic location on a hilltop offers breathtaking views of the town and Lake Como. Visiting the Varenna Castle Center is like taking a journey through time and understanding the unique heritage of this picturesque Italian destination.
10. Olivedo Varenna Ferry Terminal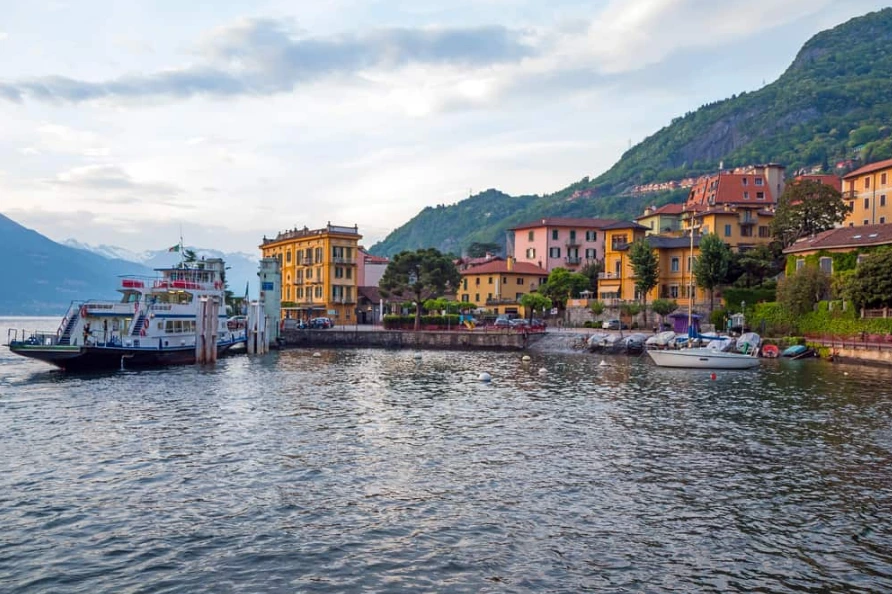 The Olivedo Varenna Ferry Terminal is a bustling transportation point in Varenna, Italy. From here, you can catch ferries to explore other charming towns around Lake Como. It's a convenient and scenic way to travel, offering stunning views of the lake and surrounding mountains.
The terminal is well organized, and you can find schedules and information quickly. Whether you want to visit nearby attractions or enjoy a leisurely boat ride, the Olivedo Varenna Ferry Terminal is your gateway to exciting adventures.
11. Villa Monastero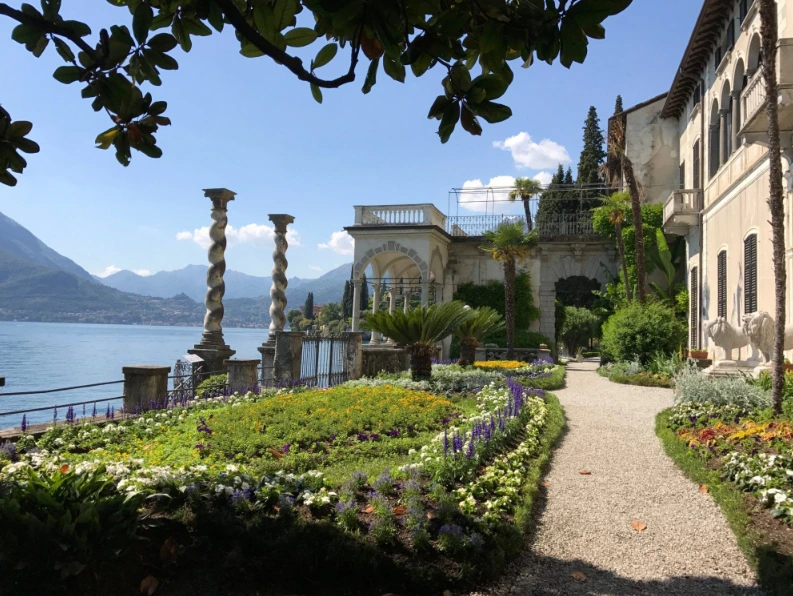 Villa Monastero is a historic mansion turned museum located in Varenna, Italy. It used to be a monastery long ago! Inside, you can explore different rooms with ancient furniture and precious artworks. The beautiful gardens with colorful flowers and tall trees are perfect for a peaceful walk. You'll also enjoy their small science museum if you're a science lover. The breathtaking views of Lake Como from the villa will leave you amazed.
12. Vezio Olive Trees Park
Vezio Olive Trees Park is a serene and picturesque spot near Varenna, Italy. It's where ancient olive trees stand as living testaments to the region's agricultural history. Walking through the park feels like stepping into a timeless landscape. You can learn about olive cultivation and the traditional methods locals have used for generations. The panoramic views of Lake Como and the surrounding hills add to the park's allure, making it an ideal place to connect with nature and discover the essence of Varenna.
13. Perledo at Varenna, Italy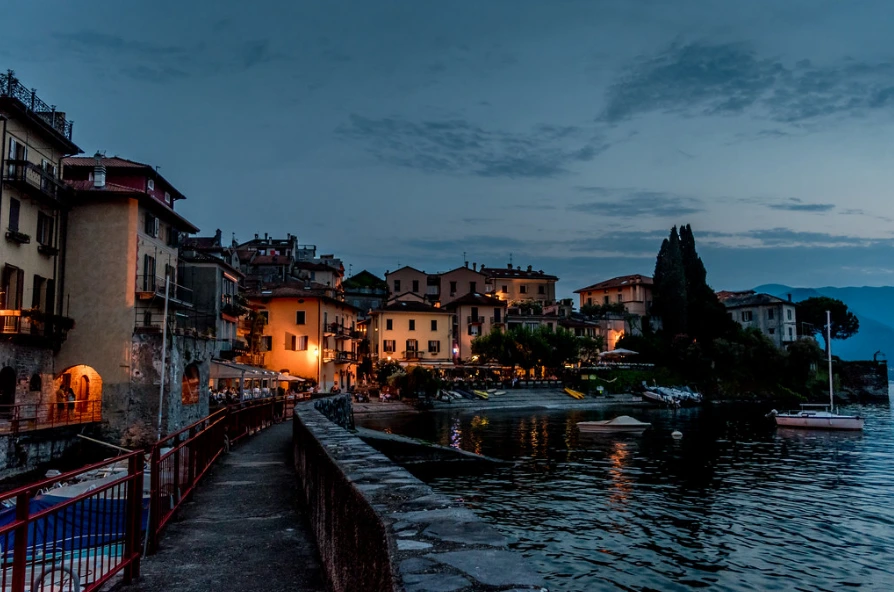 Perledo is a charming village above Varenna Italy offering stunning views of Lake Como. Its picturesque streets and traditional houses add to its allure. You can take a leisurely walk through the village, exploring its narrow alleys and enjoying the tranquil atmosphere.
Perledo's quaint churches and historical landmarks provide glimpses into its past. Whether seeking a peaceful escape or an opportunity to immerse yourself in local culture, Perledo offers a unique experience that complements your visit to Varenna.
14. Bellagio at Varenna, Italy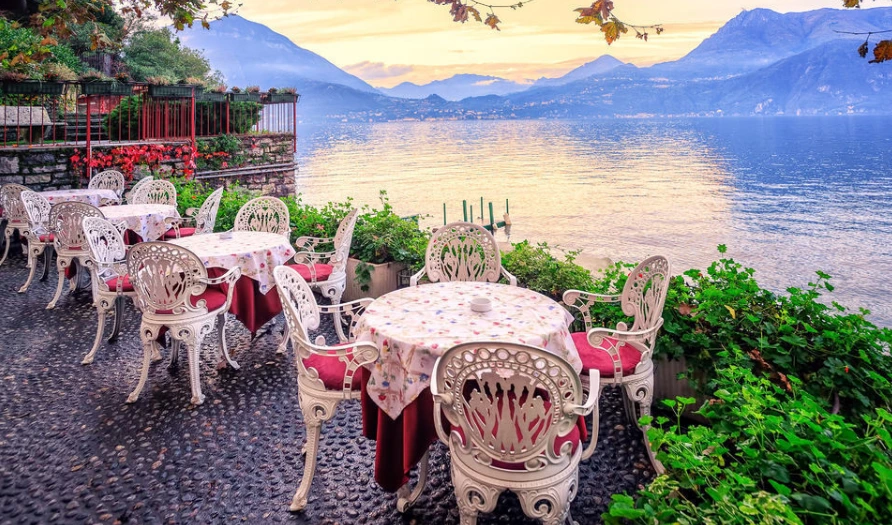 Bellagio is a renowned town near Varenna Italy often called the "Pearl of Lake Como." Its stunning beauty and elegant charm make it a popular destination for tourists. A short trip from Varenna to Bellagio is a must for those seeking a taste of Italian elegance.
15. Tremezzina at Varenna, Italy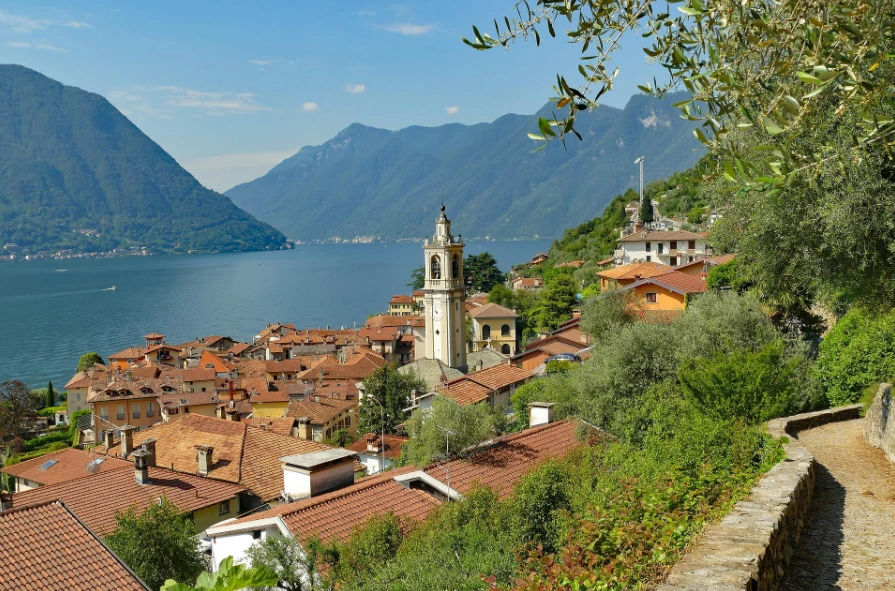 Tremezzina is a captivating region located near Varenna Italy along the western shore of Lake Como. It's known for its grand villas, lush gardens, and charming lakeside villages. Visiting Tremezzina allows you to admire beautiful landscapes and historic architecture.
You can take leisurely walks along the lakefront, visit famous villas like Villa Carlotta, and experience the region's cultural richness. Tremezzina's tranquil ambiance and natural beauty create a perfect setting for relaxation and exploration.
Conclusion
With its timeless allure, Varenna Italy is a true gem on Lake Como's shores. The town's picturesque beauty, historic landmarks, and serene landscapes create an unforgettable experience for every visitor. Whether strolling along the enchanting waterfront, exploring ancient castles, or immersing in the tranquility of its gardens, Varenna offers a perfect escape from the ordinary.
The blend of culture, nature, and warm hospitality captivates hearts and leaves lasting memories. With its vibrant Piazza San Giorgio and inviting Al Puunt Snack Beach Bar, Varenna beckons travelers to embrace the essence of an authentic Italian vacation.
FAQs
What are the must visit attractions in Varenna, Italy?
Varenna offers a range of must visit attractions. Enjoy the picturesque Varenna Waterfront, historic Villa Monastero, and the ancient Varenna Castle Center. Additionally, the charming Piazza San Giorgio and the serene gardens of Villa Cipressi and Vezio Olive Trees Park are to be noticed.
How can I get to Varenna Italy from other cities?
Varenna is well connected by train, ferry, and road. If arriving by train, take the Varenna Esino Perledo Train Station. Ferries operate on Lake Como, connecting Varenna to other towns. Road access is available via the main road network.
What outdoor activities are available in Varenna, Italy?
Varenna offers various outdoor activities for nature enthusiasts. Explore the scenic trails leading to Castello di Vezio for breathtaking views. Take a hike through the Orrido di Bellano, a fascinating natural gorge. Additionally, you can rent boats or kayaks to explore Lake Como's beauty up close.