Kenai National Wildlife Refuge is relatively "young" geologically speaking because all of its territory was covered by glacial ice as recently as 10,000 years ago. The refuge "shares" much of the 800-square-mile Harding Ice Field with Kenai Fjords National Park, where most of the original ice sheet survives. After the Harding Ice Field reluctantly receded, the Kenai National Wildlife Refuge became a "miniature Alaska."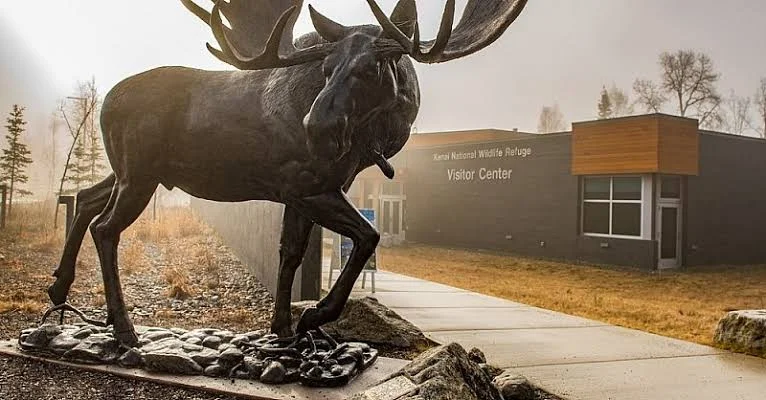 The refuge has every major Alaskan habitat type. Tens of thousands of sport fishers visit the peninsula annually. Fishing enthusiasts can catch chinook, sockeye, coho, pink, Dolly Varden, rainbow, arctic grayling, steelhead, and northern pike. The refuge also houses brown and black bears, caribou, Dall sheep, mountain goats, wolves, lynx, wolverines, eagles, and hundreds of shorebirds and ducks.
Things To Do At Kenai National Wildlife Refuge
Hiking and cross-country skiing are available at Kenai National Wildlife Refuge, allowing visitors to explore the refuge's picturesque routes and enjoy the beauty of the wilderness throughout the year.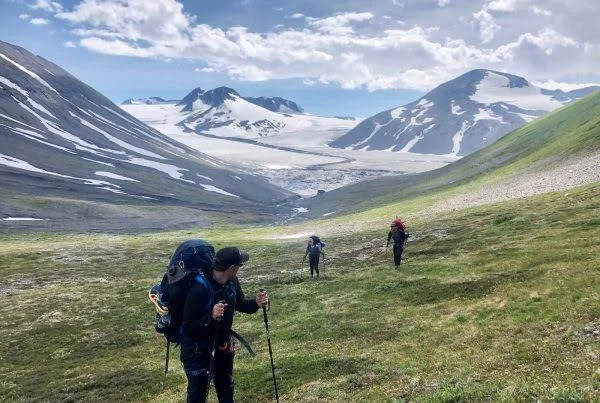 Hiking At Kenai National Wildlife Refuge
Hiking at Kenai National Wildlife Refuge allows adventurers to explore its stunning landscapes. Trek through lush forests, traverse rolling hills and discover hidden lakes. Encounter diverse wildlife along the way, from moose and bears to various bird species. Hiking at Kenai National Wildlife Refuge offers a chance to immerse yourself in nature, breathe in the fresh air, and witness the refuge's natural wonders firsthand.
Cross-country skiing At Kenai National Wildlife Refuge
Cross-country skiing at Kenai National Wildlife Refuge is a thrilling winter activity. Glide across the snow-covered trails, surrounded by breathtaking winter scenery. Enjoy the peacefulness of the refuge as you traverse through snowy meadows and dense forests. Cross-country skiing offers a great workout and an opportunity to spot wildlife tracks in the snow. Experience the beauty of Kenai National Wildlife Refuge uniquely and embrace the winter wonderland with every glide.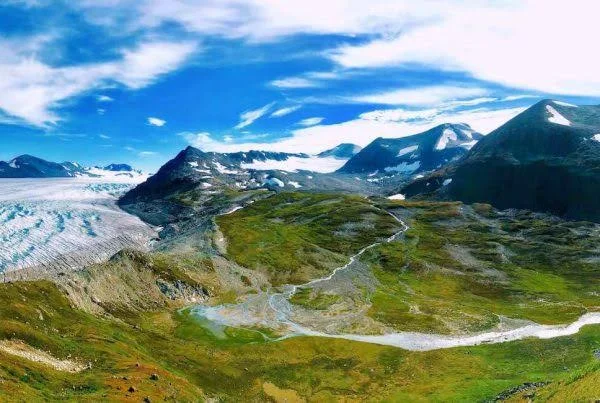 Address: 33398 Ski Hill Rd, Soldotna, AK 99669, United States
Opens-Closed: 9 am–5 pm
Phone Number: +1 907-262-7021
Email: kenai@fws.gov
Area: 7,770 km²
Established: 1980