Gothenburg, Sweden stands as a captivating coastal city on the western shores of the Scandinavian country. Renowned for its maritime heritage, lush parks, and vibrant urban spirit, Gothenburg beckons travelers with its enchanting allure.
As Sweden's second-largest city, it embraces a perfect blend of historical charm and modern innovation. From its cobbled streets and picturesque canals to its bustling squares and trendy cafes, Gothenburg exudes a dynamic atmosphere that captivates visitors worldwide.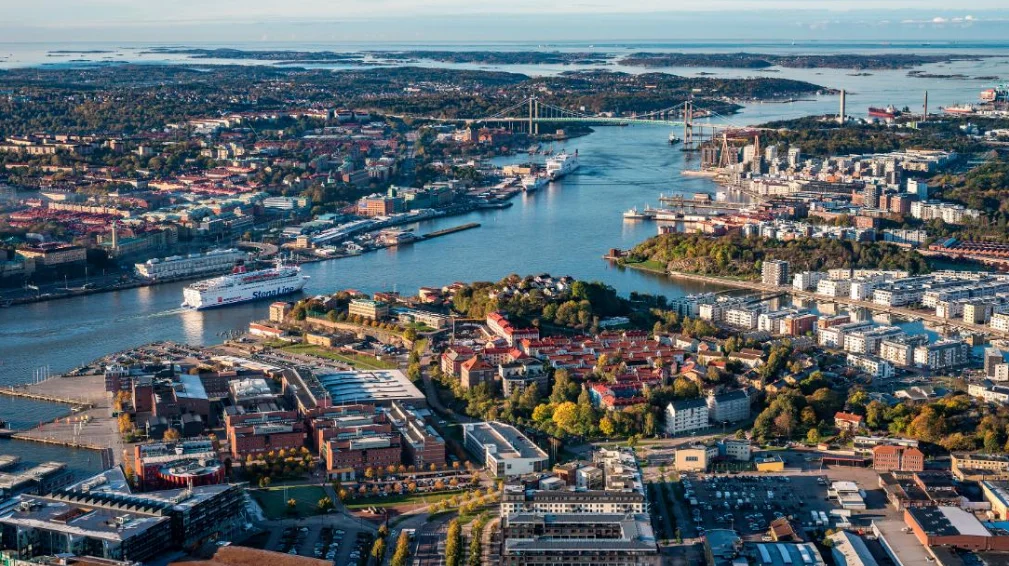 The city's rich cultural scene thrives with museums, art galleries, and a world-class opera house. Beyond its urban charm, Gothenburg offers a gateway to breathtaking natural wonders, such as the Gothenburg Archipelago and lush green spaces like Slottsskogen Park. With its warm hospitality and diverse attractions, Gothenburg is a captivating destination that promises unforgettable experiences for every traveler.
Top destinations at Gothenburg Sweden
Gothenburg, Sweden, boasts a diverse array of top destinations to explore. Liseberg Amusement Park offers thrilling rides and festive markets, while the Gothenburg Museum of Art showcases Nordic and international masterpieces.
The historic Haga District delights with cobbled streets and charming cafes. Meanwhile, the Gothenburg Botanical Garden offers a serene oasis, and the Gothenburg Archipelago beckons with picturesque islands for outdoor adventures and relaxation. Here are the top destinations in Gothenburg, Sweden.
1. Liseberg Amusement Park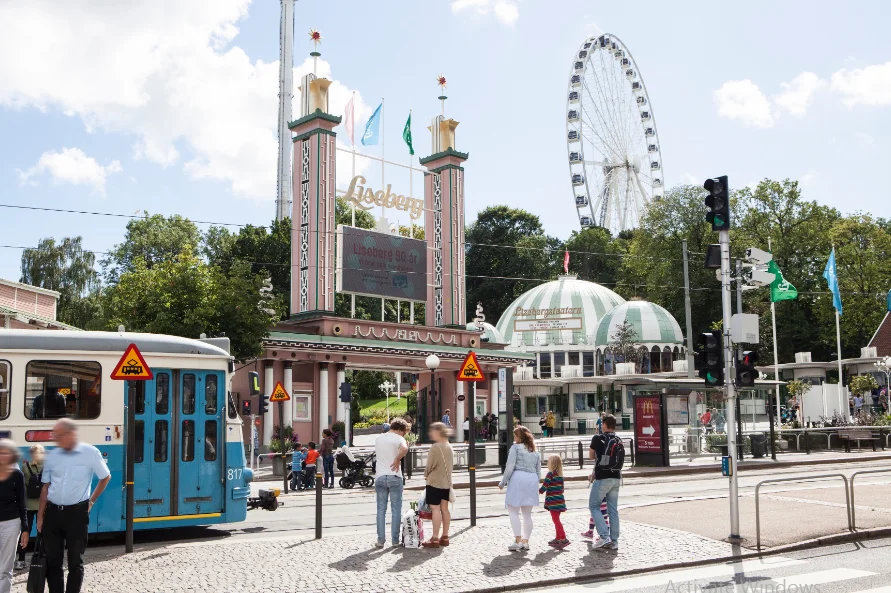 Liseberg Amusement Park, nestled in the heart of Gothenburg, Sweden, is a captivating wonderland of thrilling rides, enchanting gardens, and lively entertainment. Established in 1923, Liseberg has become Scandinavia's largest amusement park, drawing visitors of all ages with its exhilarating roller coasters and delightful attractions.
Whether enjoying the panoramic views from the Ferris wheel, witnessing stunning light shows, or experiencing the magic of Christmas markets in winter, Liseberg promises unforgettable moments for locals and tourists alike, making it a must-visit destination in Gothenburg.
2. Gothenburg Museum of Art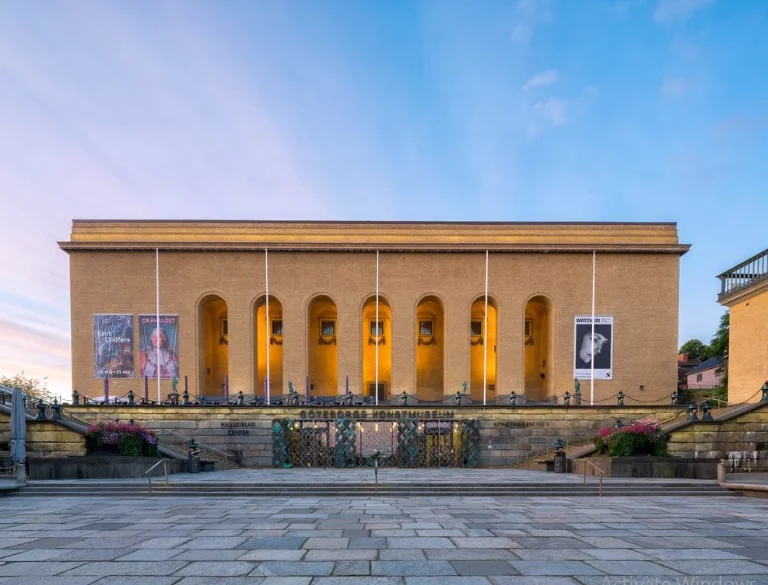 The Gothenburg Museum of Art, a cultural gem in Gothenburg, Sweden, boasts an exceptional collection spanning centuries of artistic brilliance. The museum showcases various masterpieces, from exquisite Nordic art to iconic works by Rembrandt and Van Gogh.
Visitors immerse themselves in a world of creativity, exploring stunning paintings, sculptures, and photography from various eras and styles. With its rich cultural heritage and thoughtfully curated exhibitions, the Gothenburg Museum of Art captivates art enthusiasts and celebrates the city's artistic heritage.
3. Haga District at Gothenburg, Sweden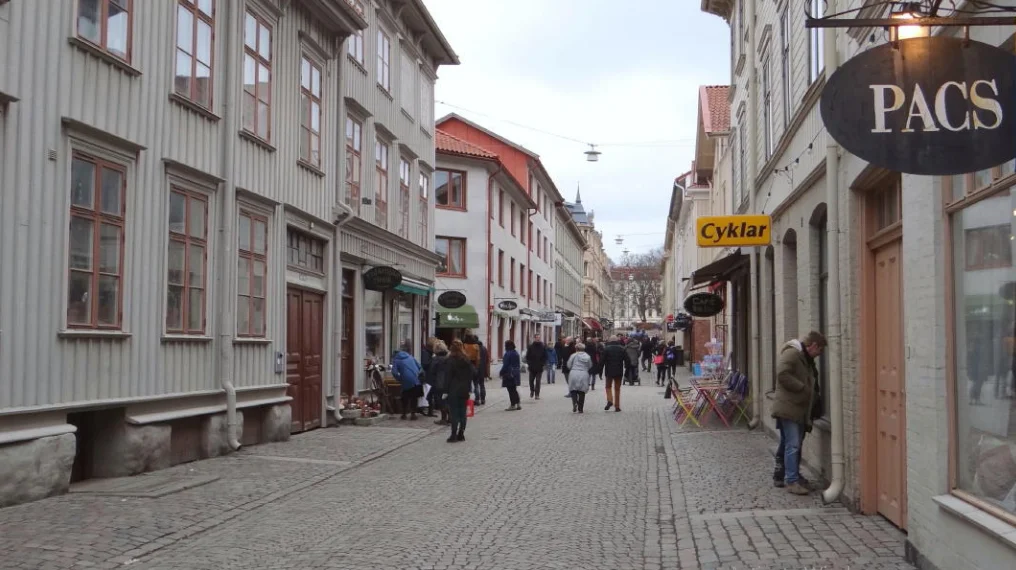 The charming Haga District, nestled within Gothenburg, Sweden, is a quaint, historic neighborhood with old-world charm. Its cobbled streets, wooden houses, and picturesque cafes create a timeless ambiance, inviting visitors to wander and explore.
Haga's unique boutiques offer delightful shopping experiences, while cozy eateries serve traditional Swedish treats. With its relaxed atmosphere and captivating architecture, Haga District is a favorite destination for locals and tourists seeking a delightful escape within the vibrant city of Gothenburg.
4. Gothenburg Botanical Garden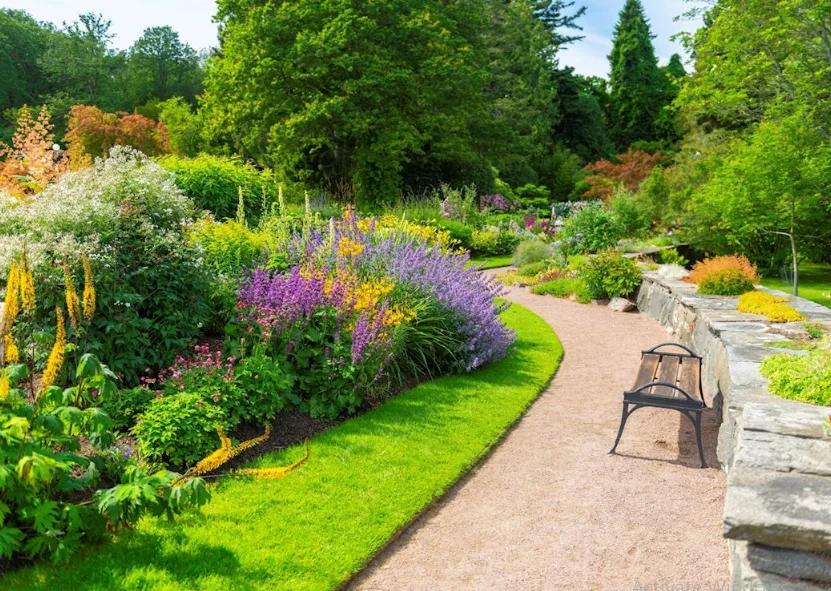 The Gothenburg Botanical Garden is a quiet place in Gothenburg, Sweden, surrounded by beautiful greenery. Covering 175 hectares, this horticultural paradise offers various plants from various climates and regions.
Visitors can meander through themed gardens, including the stunning Rock Garden and enchanting Rhododendron Valley. Educational and recreational, the Botanical Garden provides a peaceful retreat, making it a cherished destination for nature lovers, researchers, and families alike in Gothenburg.
5. Universeum Science Center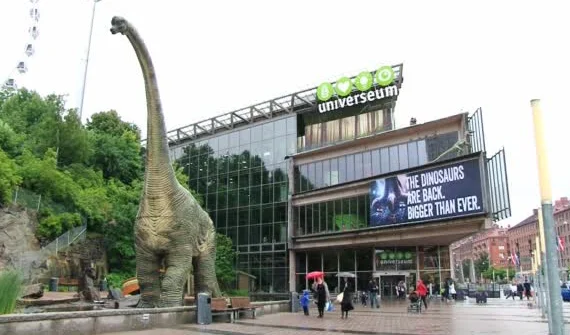 The Universeum Science Center is a captivating educational destination in Gothenburg, Sweden, where science and curiosity intertwine. With interactive exhibits, immersive displays, and engaging activities, visitors journey through space, underwater worlds, and rainforests.
The Science Center's diverse zones cater to all ages, making learning a thrilling adventure. From experimenting with physics to encountering fascinating marine life, Universeum sparks wonder and nurtures a love for science. It is an enriching and entertaining destination for families and explorers in Gothenburg.
6. Gothenburg Archipelago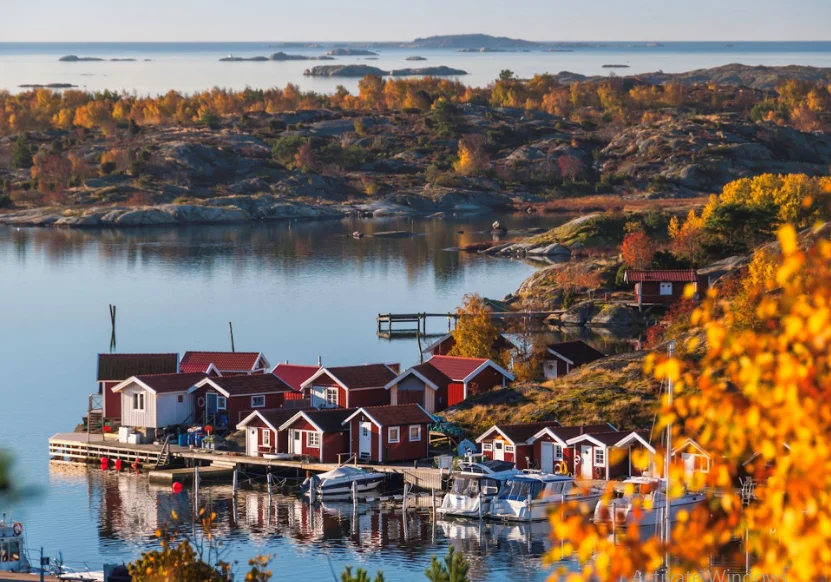 The beautiful Gothenburg Archipelago consists of over twenty islands off the coast of Gothenburg, Sweden. Accessible by ferry, this serene paradise offers beautiful beaches, charming fishing villages, and abundant wildlife.
Visitors can explore the pristine nature, indulge in outdoor activities like kayaking and hiking, and savor fresh seafood in local eateries. The Gothenburg Archipelago provides a peaceful escape from city life, making it an ideal destination for nature enthusiasts and those seeking tranquility amidst the beauty of the Swedish coast.
7. Slottsskogen Park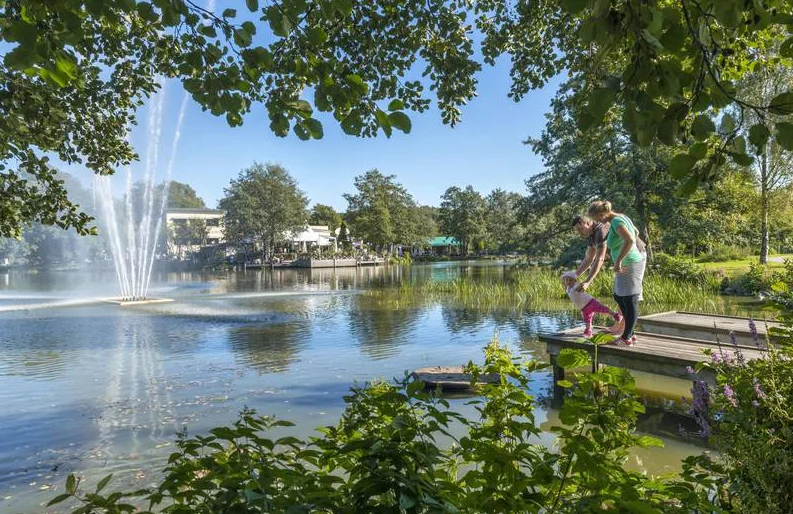 Slottsskogen Park, a cherished green haven in Gothenburg, Sweden, is a favorite among locals and tourists. The vast urban park offers lush greenery, serene ponds, and walking trails, creating an idyllic retreat within the city.
Families can enjoy the petting zoo while picnickers relax under the trees. Slottsskogen hosts vibrant events and festivals, such as the popular Way Out West music festival. A symbol of Gothenburg's love for nature, Slottsskogen Park is a beloved destination that fosters a sense of community and connection with nature.
8. Fish Market (Feskekôrka)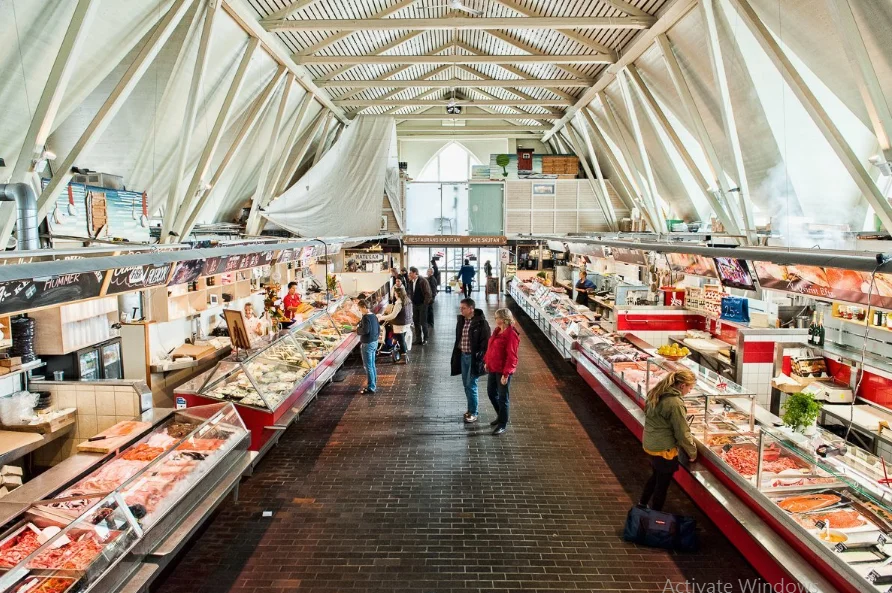 A unique culinary destination in Gothenburg, Sweden, the Fish Market, locally known as Feskekôrka (Fish Church), entices with its array of fresh seafood. Housed in an impressive neo-gothic building, the market showcases abundant fish, shellfish, and other delicacies.
Visitors can sample traditional Swedish seafood dishes or purchase fresh catches to savor at home. A feast for the senses, the Fish Market offers a delightful experience for food enthusiasts, immersing them in Gothenburg's maritime heritage.
9. Maritiman Maritime Museum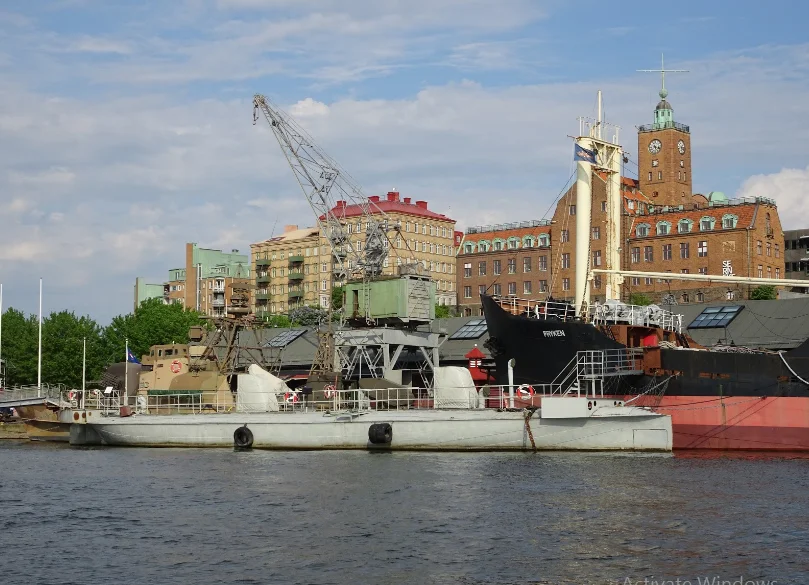 Docked in Gothenburg's harbor, the Maritime Maritime Museum invites visitors to explore an impressive collection of historic ships. With over 20 vessels, including submarines and icebreakers, the museum provides a captivating journey through maritime history.
Interactive exhibits offer insights into life at sea, while guided tours reveal the secrets of naval engineering. Embracing Gothenburg's maritime heritage, the Maritime Maritime Museum is a must-visit destination that educates and fascinates visitors of all ages.
10. Gothenburg Opera House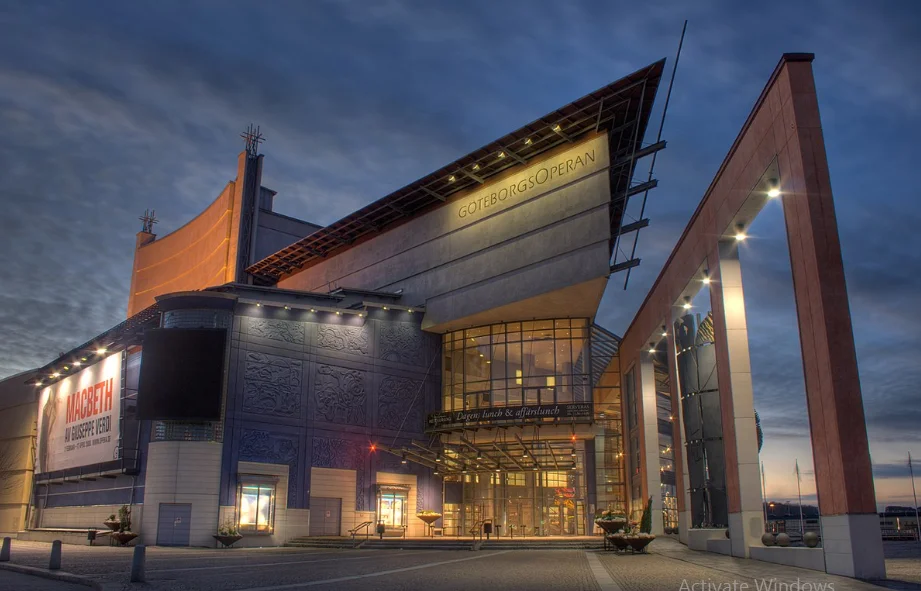 A grand architectural gem in Gothenburg, Sweden, the Gothenburg Opera House graces the city's waterfront with its striking modern design. A hub of cultural performances, the opera house hosts opera, ballet, and musicals, captivating audiences with world-class productions.
Visitors can enjoy pre-show dining in the elegant restaurant, followed by a night of artistic excellence. With its artistic allure and scenic location, the Gothenburg Opera House is a cultural landmark that enriches the city's vibrant arts scene.
11. Gothenburg City Museum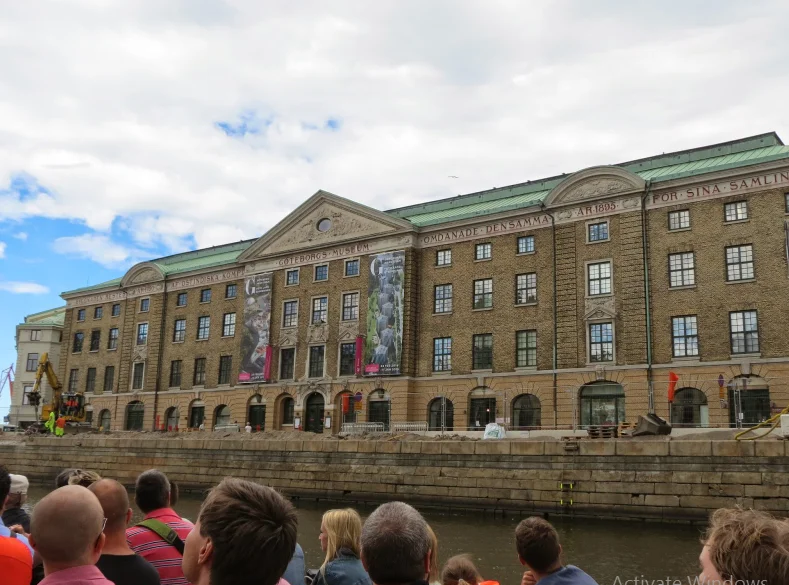 As a window into the city's history and culture, the Gothenburg City Museum offers a fascinating journey through time. The museum is in Gothenburg, Sweden and showcases diverse exhibits, from Viking artifacts to contemporary artworks.
Interactive displays, archival photographs, and immersive experiences allow visitors to explore Gothenburg's evolution. With insights into the city's maritime heritage and industrial past, the museum is a captivating destination for locals and tourists, shedding light on the rich tapestry of Gothenburg's past and present.
12. Gustav Adolfs Torg Square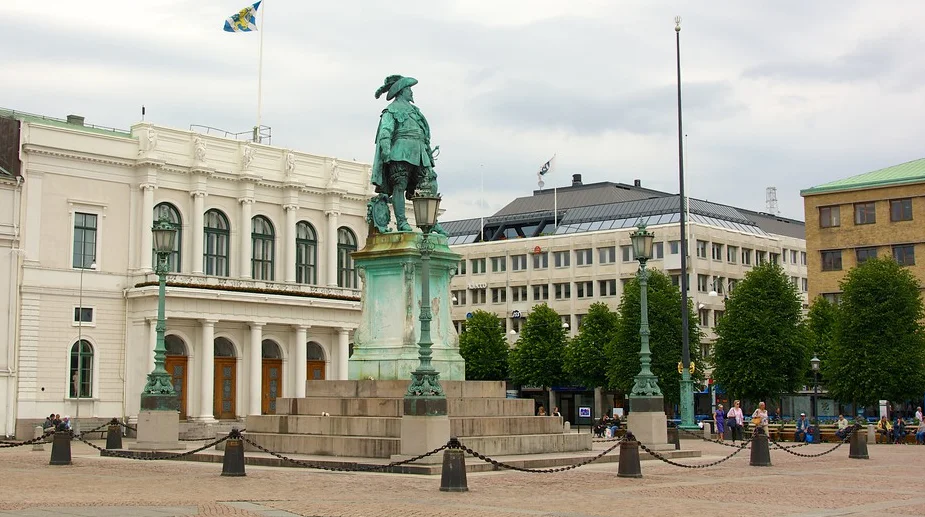 In the middle of Gothenburg, Sweden, Gustav Adolfs Torg Square is a busy and charming urban area. Surrounded by historic buildings, trendy cafes, and vibrant street performers, the square is a vibrant hub of activity.
Locals and visitors gather here to shop, dine al fresco, or soak in the lively atmosphere. With its lively ambiance and iconic King Gustav II Adolph statue, this square is a beloved meeting place that captures the essence of Gothenburg's urban spirit.
13. Skansen Kronan Fortress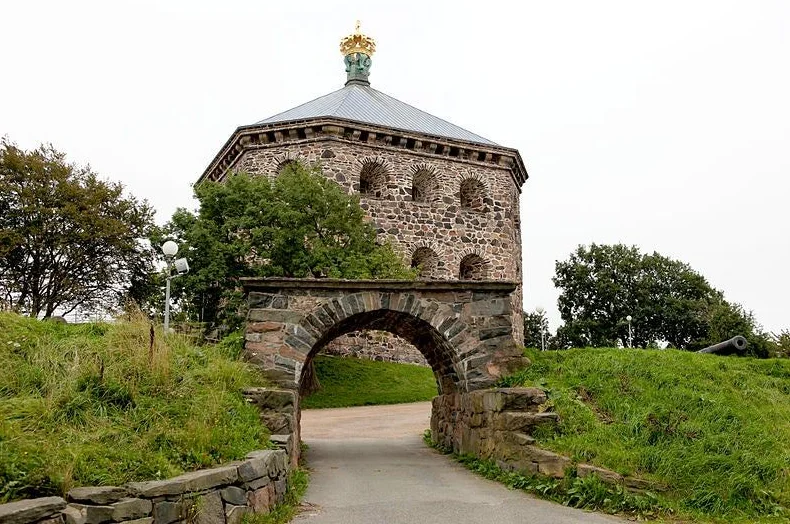 Overlooking Gothenburg, Sweden, the Skansen Kronan Fortress symbolizes the city's military history. Built-in the 17th century, the fortress offers panoramic views of Gothenburg's rooftops and harbor. Today, visitors can explore the restored premises, delving into the history of the Swedish armed forces.
14. Gothenburg Maritime Museum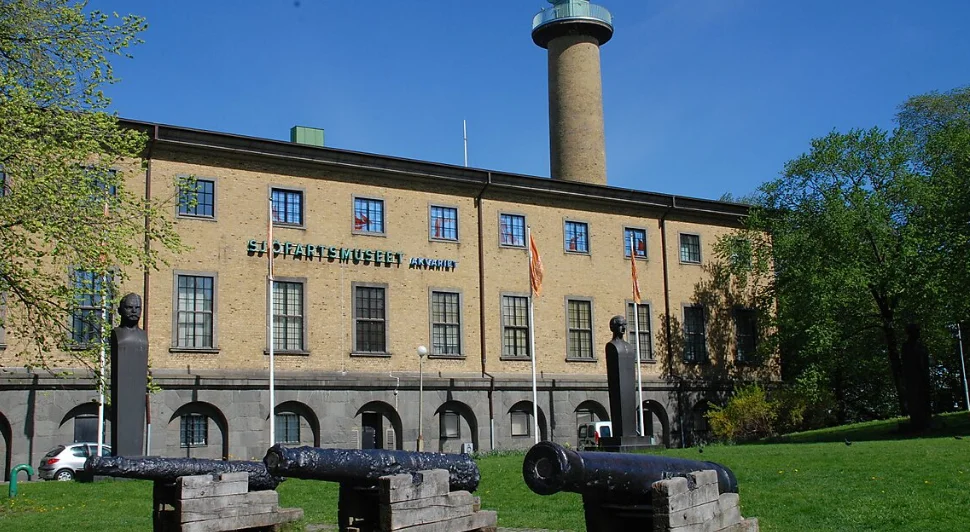 Celebrating Gothenburg's maritime legacy, the Gothenburg Maritime Museum showcases the city's deep-rooted relationship with the sea. Located in Sweden's coastal city, the museum exhibits an array of nautical treasures, including ship models, maritime art, and historical artifacts.
Visitors discover Gothenburg's maritime past through immersive displays and interactive exhibits, understanding its role as a prominent port city. Navigating through this captivating museum, one uncovers the fascinating stories that shaped Gothenburg's maritime heritage.
15. Paddan Boat Sightseeing Tour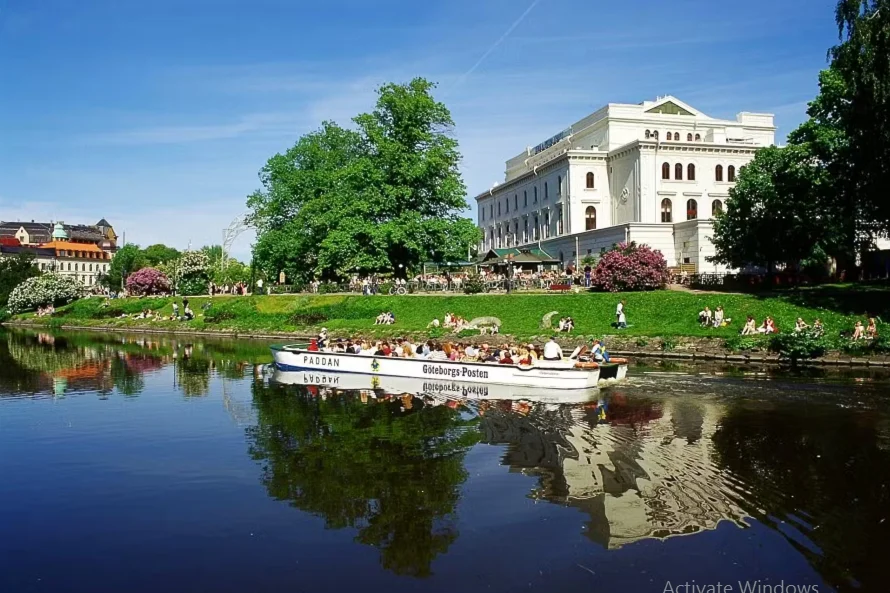 Embarking on a Paddan Boat Sightseeing Tour is a delightful way to explore Gothenburg, Sweden's picturesque canals and harbor. From the water, visitors witness the city's iconic landmarks, including historical buildings, modern architecture, and lush parks.
The guided tour provides captivating insights into Gothenburg's history and culture, making it an ideal introduction to the city's charm. With its leisurely pace and scenic vistas, the Paddan Boat Sightseeing Tour offers an unforgettable and enchanting experience for tourists and locals alike.
Conclusion
Gothenburg, Sweden, emerges as a city of boundless charm and allure. Its maritime heritage, cultural riches, and vibrant urban atmosphere blend seamlessly with picturesque canals and lush green spaces.
Visitors are drawn to the city's inviting squares, captivating museums, and bustling streets that reveal a tapestry of history and modernity. Gothenburg's warm hospitality and stunning natural surroundings, from the archipelago to parks, create an unforgettable experience. As a captivating coastal gem, Gothenburg leaves travelers with cherished memories and an enduring admiration for its captivating spirit.
FAQs
What is the best time to visit Gothenburg, Sweden?
The best time to visit Gothenburg is during the summer, from June to August when the weather is mild, and the city comes alive with festivals and outdoor events.
What are the must-visit attractions in Gothenburg?
Some must-visit attractions in Gothenburg include Liseberg Amusement Park, the Gothenburg Museum of Art, the Haga District, the Gothenburg Botanical Garden, and the Gothenburg Archipelago.
How can I explore the Gothenburg Archipelago?
The Gothenburg Archipelago can be explored through guided boat tours, ferry rides, or by renting a kayak or sailboat to discover the stunning islands, beautiful beaches, and tranquil nature.