Cleveland National Forest is a 460,000-acre wilderness area located roughly 50 miles northeast of the bustling metropolis of San Diego, California, and is primarily composed of chaparral shrublands due to its proximity to the Mediterranean.
Large and tiny mammals, birds, amphibians, and reptiles are just a few species that call this forest home. Hundreds of miles of routes of varying difficulties weave across the region, making it accessible to hikers and cyclists.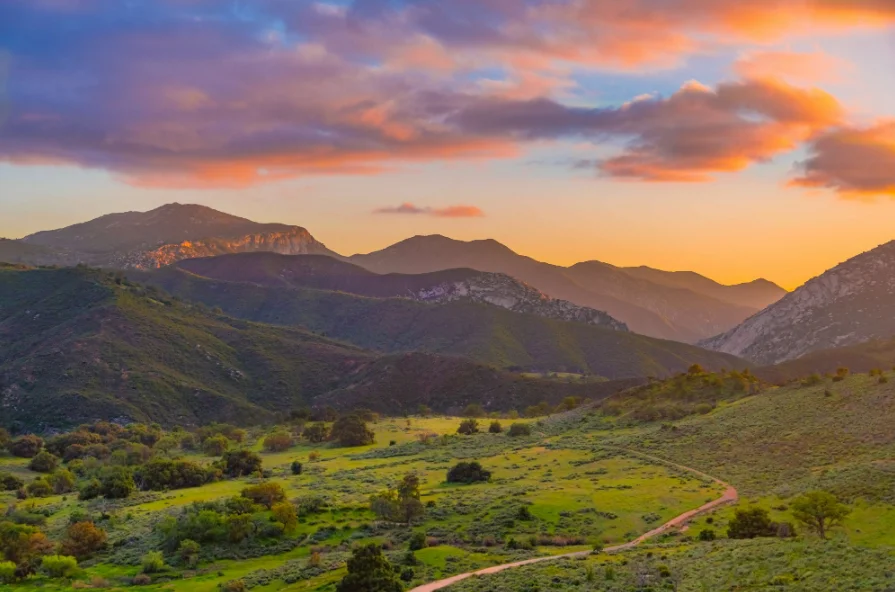 As a result of its distance from the light pollution of significant towns, Cleveland National Forest is also a fantastic location for amateur astronomers. If you're interested, you may even attend one of the monthly "star parties" held at the Mount Laguna Observatory on the campus of San Diego State University.
Three of the about ten primitive campsites in Cleveland National Forest have been singled out for special attention.
Hiking AT Cleveland National Forest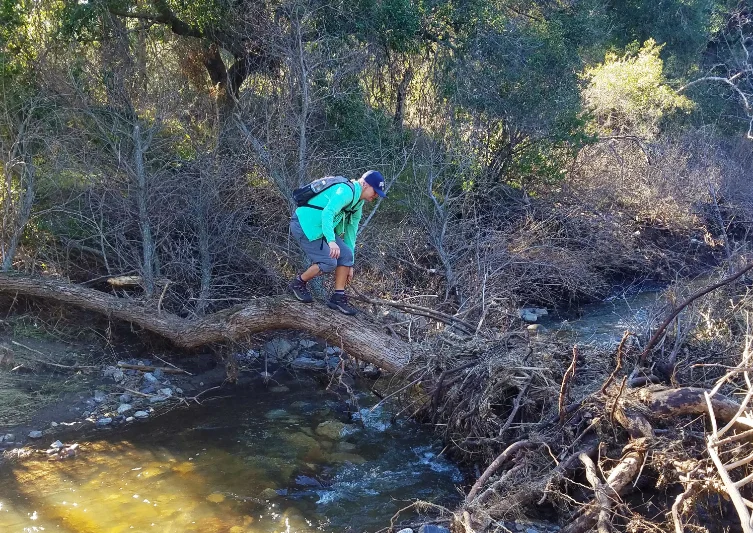 Those planning a trip to Cleveland National Forest in a motorhome should load up on sturdy hiking footwear. The Wooded Nature Trail is 1.4 miles long and is filled with vibrant wildflowers in the spring and summer. The Desert View Interpretive Trail is only one mile long and is an excellent place to see local wildlife.
The 3.7-mile Corte Madera Mountain Trail offers views of several mountains, including San Diego's half dome, and the 3.1-mile Viejas Mountain Trail is rocky but offers excellent views and a great workout.
Cross-Country Biking At Cleveland National Forest
Camping enthusiasts who also enjoy mountain riding should bring their bikes. Not all of the trails are bike-friendly, but there are plenty that will please anyone from a beginner to a seasoned pro.
The rugged 15-mile Saddleback Mountain Trail is neither for novice riders nor the 10-mile Noble Canyon Trail. Trails like the 1.4-mile Falcon Trail and the 3.2-mile Pine Mountain Trail are perfect for beginners.
Observing Wild Animals At Cleveland National Forest
This national Forest's 460,000 acres are mostly scrub, home to much wildlife. Coyotes, bobcats, and grey foxes prey on burrowing species like the American badger, bottle's pocket gopher, and California ground squirrel in this area.
These rivers are home to many amphibians, including the unusual arroyo toad. The granite night lizard, Gilbert's skink, and San Diegan legless lizard flourish in the area's hot, dry climate. The California king snake, rosy desert boa, western patch-nosed snake, and three rattlesnake species may be seen.
Birdwatching At Cleveland National Forest
Due to its diverse birdlife, Cleveland National Forest visitors should bring their birding gear. Quails, roadrunners, and other small birds rush around while woodpeckers and sapsuckers search the trees for food.
This Forest is home to endangered birds such as the olive-sided flycatcher, pinyon jay, and Cassin's sparrow. Turkey vultures, prairie falcons, and red-shouldered hawks are among the daytime predators here. Barn owls, western screech-owls, and northern saw-whets are nocturnal hunters.
Stargazing At Cleveland National Forest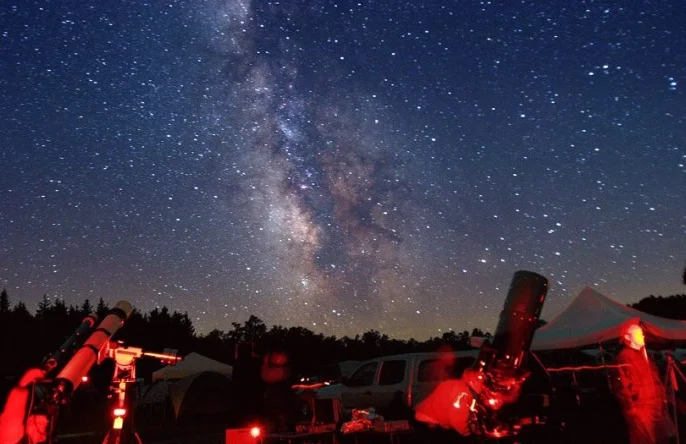 Mount Laguna Observatory at San Diego State University is ideally situated for stargazing in California because it is on the eastern side of Cleveland National Forest and has enormous telescopes. For many years, the Explore the Stars program has held monthly star parties during the spring, summer, and fall, typically on a Friday or Saturday night.
You can see sights in the sky that few people ever get to see, and you can get expert explanations of what you're seeing from enthusiastic amateur astronomers if you attend one of these events.
Geocaching At Cleveland National Forest
To find containers concealed all around the world, geocachers rely on satellite-based navigation systems. Typically, participants would hide log sheets or books in caches to track who finds what.
Many of them have trinkets that can be taken and replaced with another trinket of equal or greater worth or tokens that can be tracked from one cache to another. The Cleveland National Forest is a popular spot for geocachers of all skill levels to explore and discover hidden treasures.
Address: 10845 Rancho Bernardo Rd, San Diego, CA 92127, United States
Phone Number: +1 858-673-6180
Email: andrew.cheskaty@usda.go
Management: U.S. Department of Agriculture Forest Service
Area: 720 sq mi (1,900 km2)