Marbella Spain, a jewel on the Costa del Sol, beckons travelers with its irresistible allure of sun, sea, and sophistication. Marbella is a lovely resort town famed for its magnificent Mediterranean beaches, elegant marinas, and rich history and technology. Marbella can be found tucked away along the southern coast of Spain. Its charming Old Town, with narrow cobblestone streets and traditional Andalusian architecture, transports visitors to a bygone era.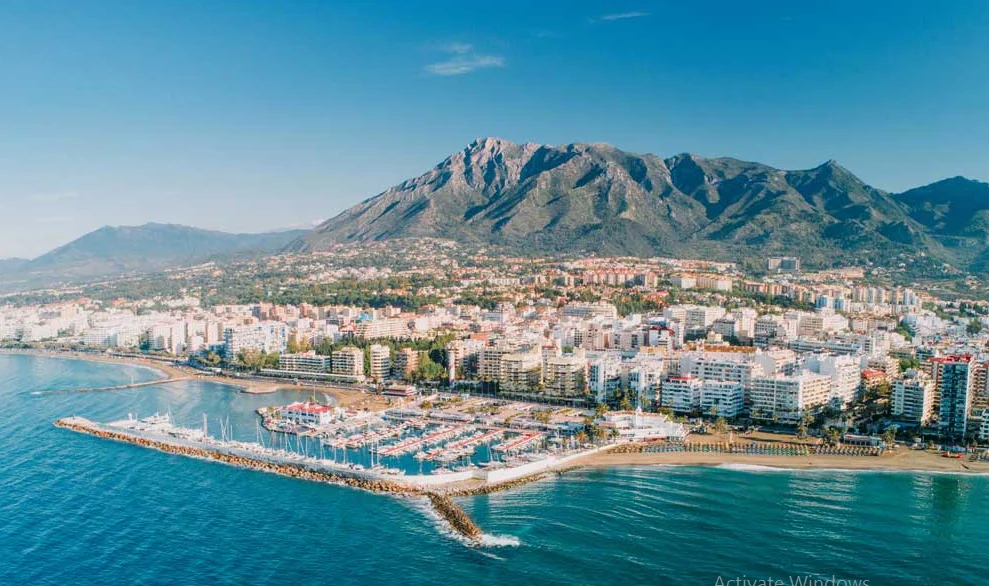 Marbella's allure lies in its pristine coastline, vibrant nightlife, world-class golf courses, and upscale shopping and dining options. A favored destination among jet setters and vacationers alike, Marbella is a captivating oasis where culture and luxury harmoniously coexist, promising an unforgettable experience along the sun-kissed shores of the Mediterranean.
Destinations At Marbella Spain
Marbella, in the province of Andalusia in Spain, is home to many enticing locations that bring tourists from all over the globe. Visit the beaches kissed by the sun, stroll through the ancient Old Town, and enjoy the lively nightlife along the Golden Mile. These are just some things you can do while you're here.
1. Puerto Banus at Marbella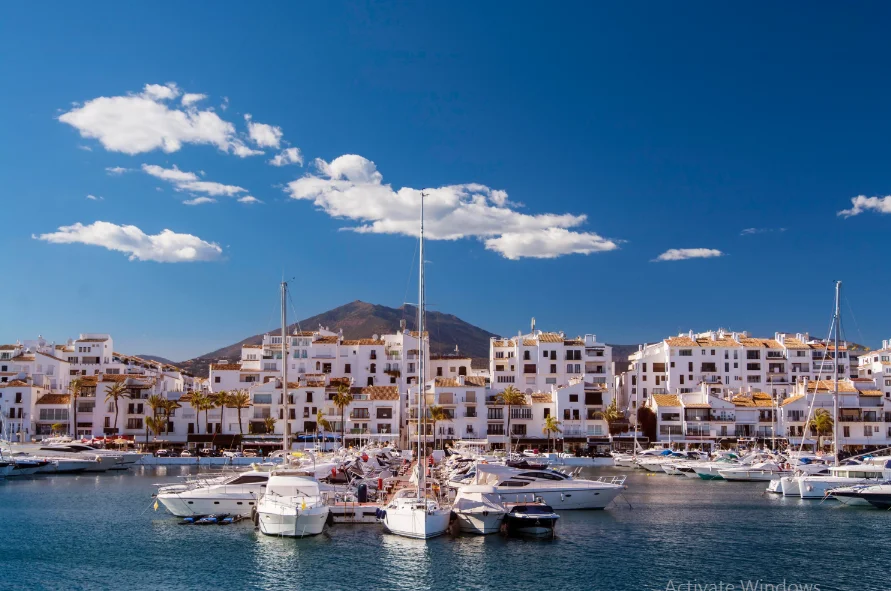 Embrace luxury and glamour at Puerto Banus, a renowned marina where the rich and famous dock their extravagant yachts. Indulge in high-end shopping, relish gourmet dining, and soak in the vibrant nightlife. With upscale boutiques and chic cafes lining the waterfront, Puerto Banus is a haven for those seeking luxury.
2. Marbella Old Town at Marbella Spain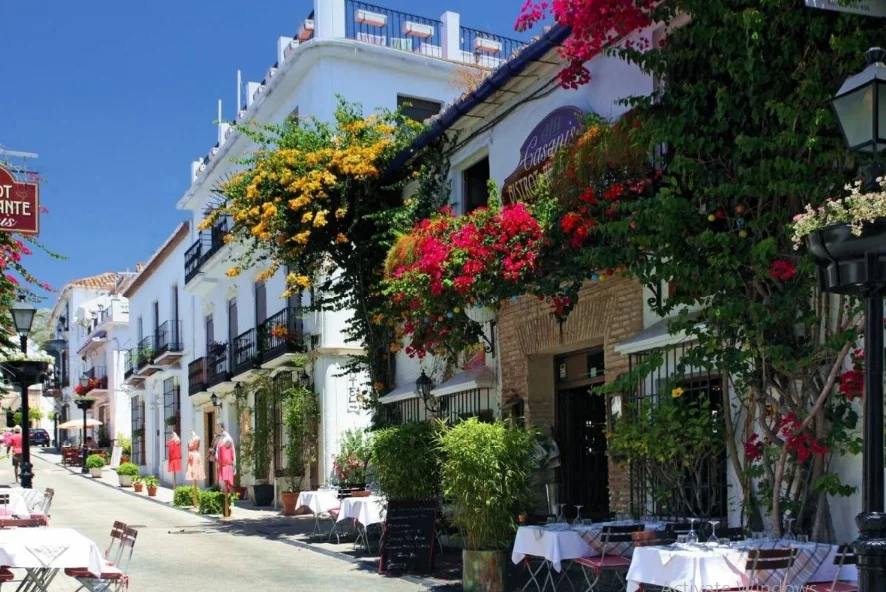 Marbella Old Town is a captivating neighborhood that transports visitors to a bygone era. Its narrow cobblestone streets, adorned with vibrant flowers and charming squares, create a picturesque setting. The area is rich in history and boasts notable landmarks like Orange Square and the Town Hall, featuring charming architecture that reflects the city's cultural heritage.
With its enchanting ambiance and authentic Spanish character, a stroll through the Old Town offers a delightful escape, where visitors can immerse themselves in the timeless charm of this historic gem.
3. La Alameda Park at Marbella Spain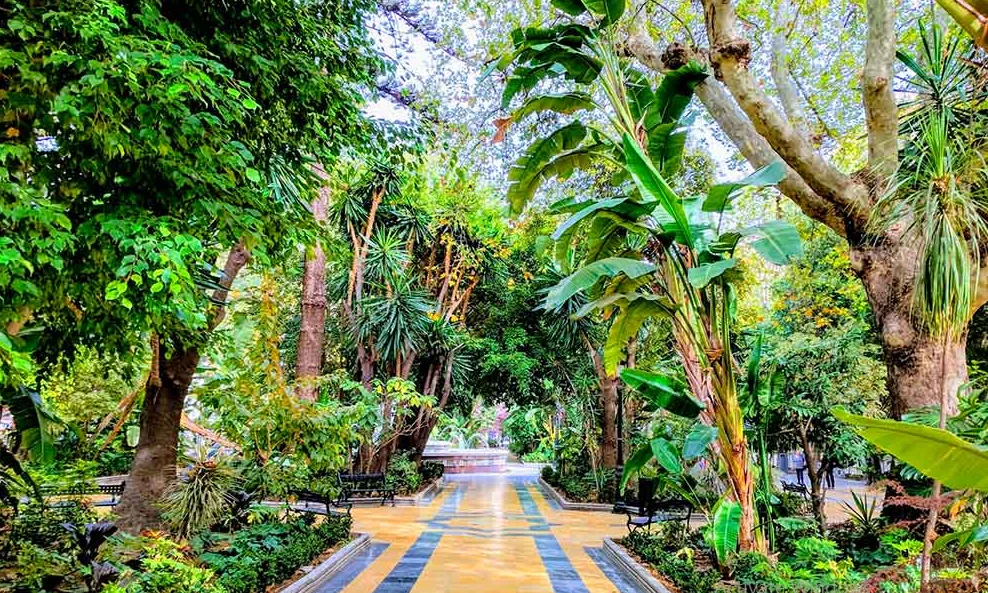 Find tranquillity amidst nature at La Alameda Park. This peaceful green oasis features beautiful gardens, fountains, and sculptures, making it an ideal spot for relaxation and leisurely walks. With benches under shaded trees, it's a perfect place to escape the summer heat. Enjoy a picnic or unwind surrounded by the park's serene ambiance.
4. Playa de la Fontanilla at Marbella Spain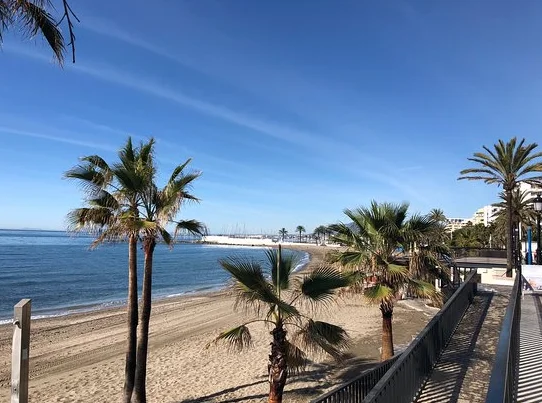 Experience the essence of the Costa del Sol at Playa de la Fontanilla, one of Marbella's most popular beaches. Relax on the golden sands and bask in the Mediterranean sun. Take a refreshing dip in the clear turquoise waters or enjoy water sports and beachside restaurants. The beach's lively atmosphere makes it a favorite among locals and tourists.
5. Marbella Promenade at Marbella Spain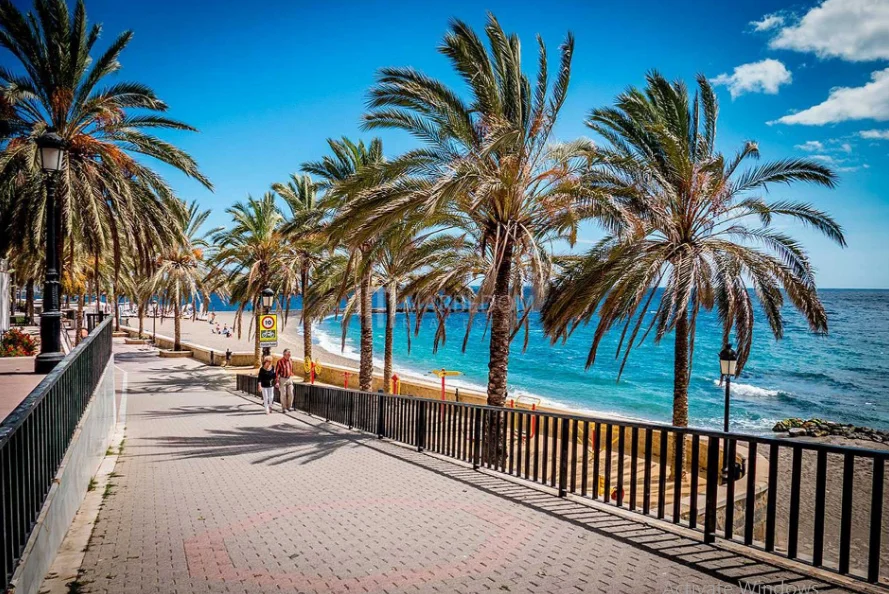 The Marbella Promenade, affectionately known as Paseo Maritimo, invites visitors to immerse themselves in a delightful coastal experience. With its idyllic sea views and palm-fringed walkways, the promenade exudes a tranquil ambiance, making it an ideal spot for strolls or bike rides.
Along the way, beach bars and charming art installations add to the allure, providing opportunities to unwind and enjoy refreshments with the soothing sound of waves in the background. The Marbella Promenade is a great place to relax and enjoy Marbella's beachfront.
6. Bonsai Museum at Marbella Spain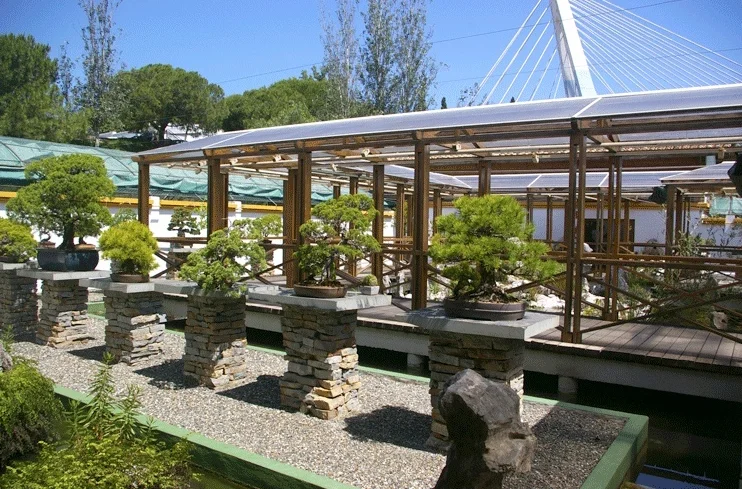 Visit the Bonsai Museum, a one-of-a-kind collection of small trees, and lose yourself in its breathtaking beauty. Appreciate the craftsmanship and accuracy that went into creating each thoughtfully made bonsai. The museum's serene setting and Zen gardens create a peaceful atmosphere, inviting visitors to contemplate the harmony of nature and art in this hidden gem of Marbella.
7. Plaza de los Naranjos at Marbella Spain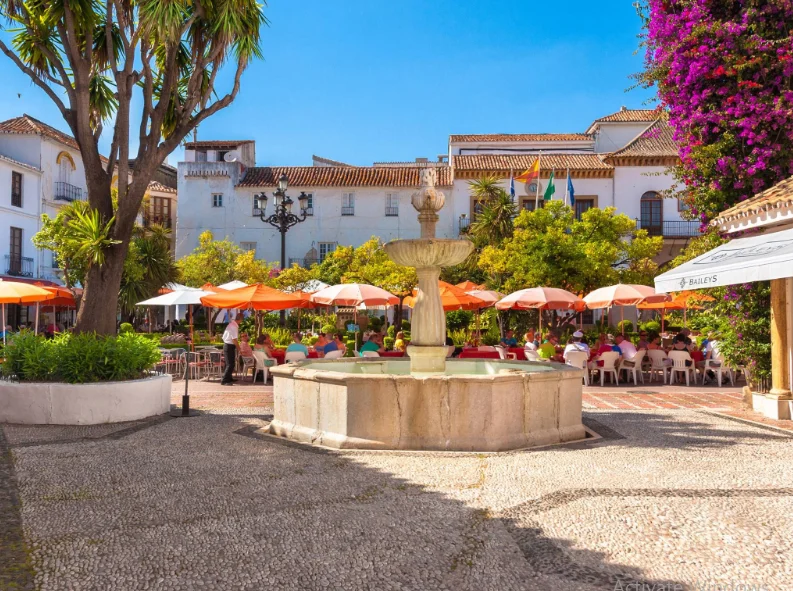 A charming and vibrant plaza adorned with lush orange trees is located in the heart of Marbella's Old Town, Plaza de los Naranjos, or Orange Square. The square is surrounded by historical buildings with traditional Andalusian architecture, creating a delightful ambiance. Visitors can enjoy leisurely walks, explore quaint boutiques, and dine at cozy cafes while soaking in the authentic Spanish atmosphere. Whether day or night, Plaza de los Naranjos is a captivating spot where locals and tourists gather to savor the essence of Marbella.
8. Marbella Club Hotel Golf Resort & Spa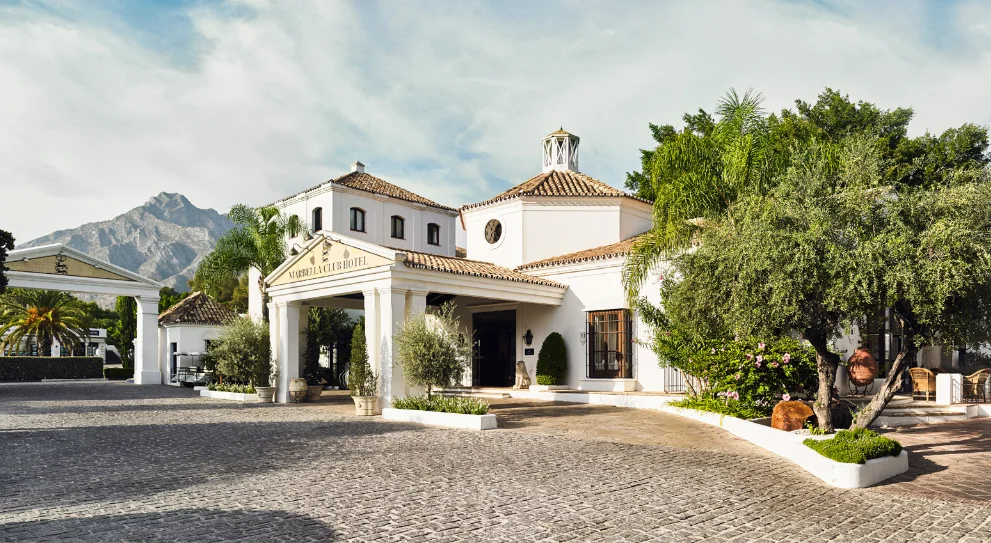 An epitome of luxury and relaxation, the Marbella Club Hotel Golf Resort & Spa offers an idyllic retreat on the Costa del Sol. Nestled amidst lush gardens and overlooking the Mediterranean Sea, this exclusive resort provides elegant accommodations, a prestigious golf course, and a world-class spa.
Guests can indulge in unparalleled services, savor gourmet dining, and unwind in the serene surroundings. With its timeless charm and exceptional amenities, the Marbella Club Hotel Golf Resort & Spa ensures a memorable and lavish experience for discerning travelers.
9. Selwo Marina at Marbella Spain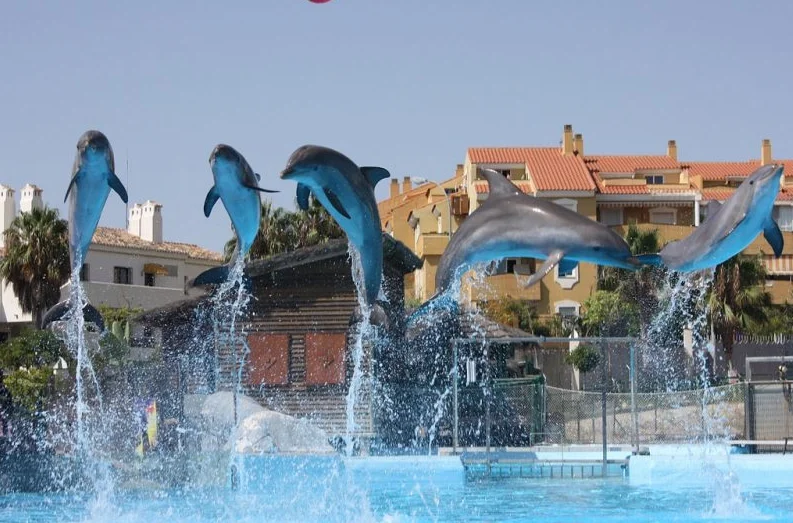 Dive into a marine wonderland at Selwo Marina, an interactive marine park in Benalmadena, near Marbella. Visitors can enjoy captivating shows featuring dolphins, sea lions, and exotic birds, creating an educational and entertaining experience for all ages.
The park offers unique opportunities to interact with animals, making it a highlight of any trip to Marbella. With its dedication to conservation and fun-filled activities, Selwo Marina promises an unforgettable marine adventure and learning day.
10. Avenida del Mar at Marbella Spain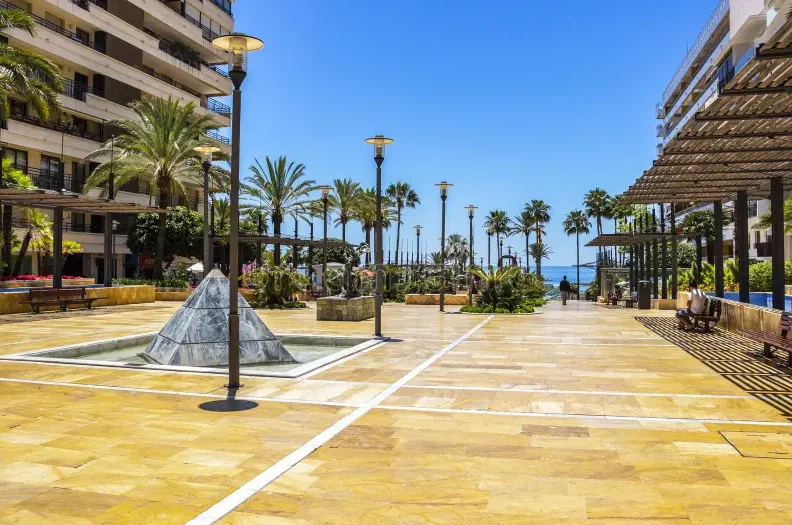 Avenida del Mar, or Avenue of the Sea, is an enchanting promenade in central Marbella. This picturesque avenue features a series of sculptures by the renowned artist Salvador Dali, adding an artistic touch to the coastal setting. Visitors can take leisurely walks along the promenade, admiring the sculptures and enjoying the soothing sea breeze. With its unique blend of art and nature, Avenida del Mar provides a tranquil and contemplative space to appreciate the beauty of Marbella.
11. Funny Beach Marbella at Marbella Spain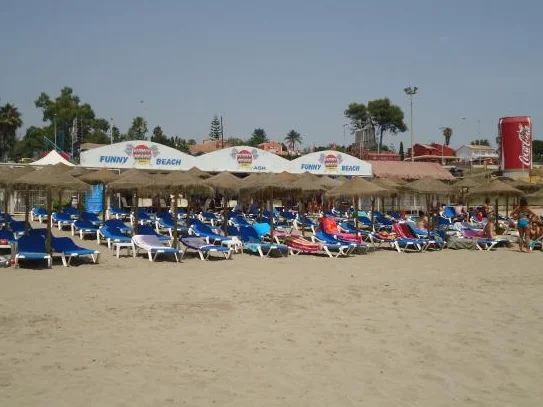 Embrace the spirit of fun and excitement at Funny Beach Marbella, a lively amusement park offering a wide range of activities for all ages. Visitors can enjoy thrilling go-kart races on the track, bounce on trampolines, and engage in adrenaline-pumping water sports.
The park's beachside location adds charm, providing stunning sea views and a relaxed atmosphere. Whether you're seeking thrilling adventures or a day of relaxation by the sea, Funny Beach Marbella offers a perfect blend of fun and enjoyment.
12. Nueva Andalucia Golf Valley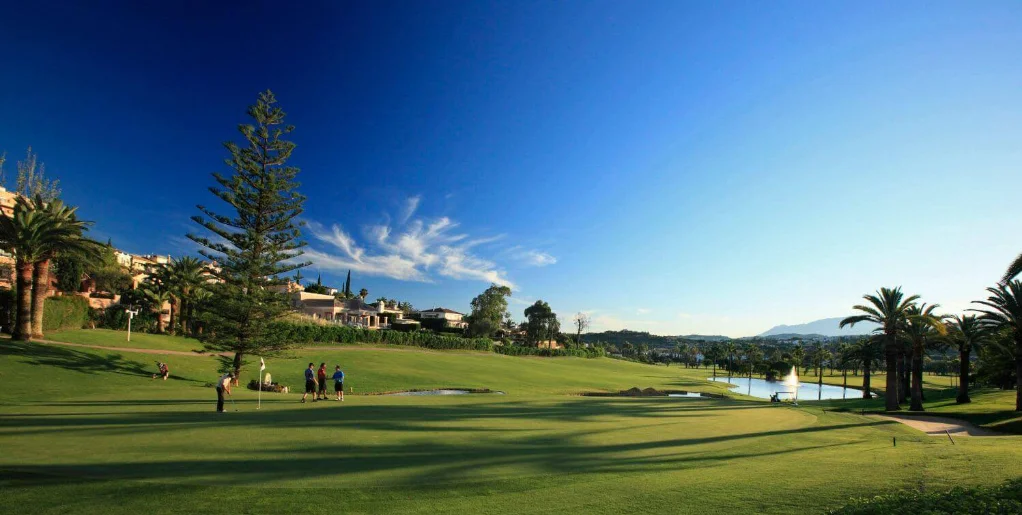 Nueva Andalucia Golf Valley is a golfer's dream. It is set in the beautiful hills of Marbella.  The valley is home to several prestigious golf courses, attracting enthusiasts worldwide. With its stunning landscapes, lush green fairways, panoramic mountains and Mediterranean Sea views, Nueva Andalucia Golf Valley offers an idyllic setting for golfers of all levels.
Beyond golf, the valley boasts upscale restaurants, boutiques, and a vibrant social scene, making it a sought-after destination for golf lovers and vacationers.
13. Museo del Grabado Español Contemporáneo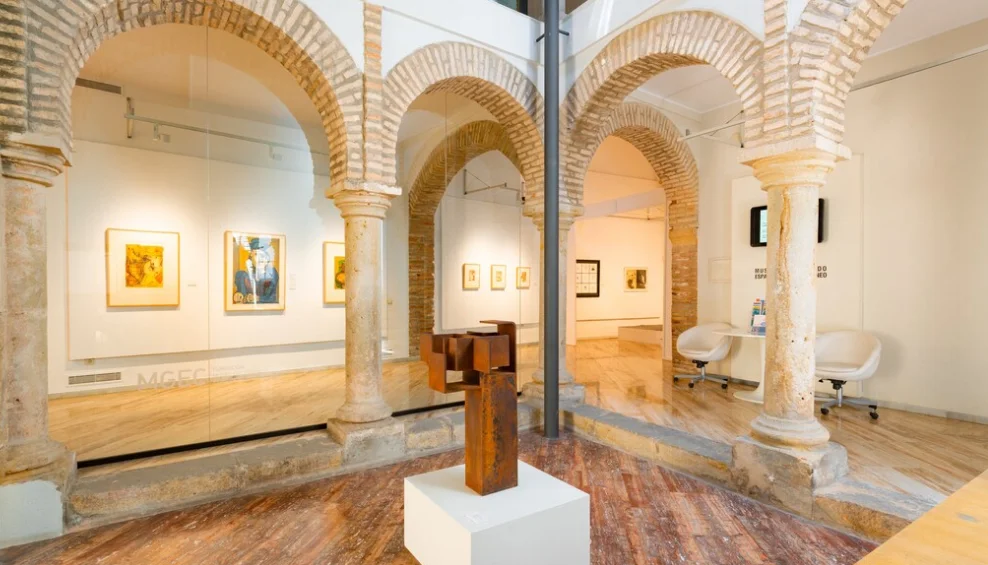 Art enthusiasts can immerse themselves in the world of contemporary Spanish prints and engravings at the Museo del Grabado Español Contemporáneo. The museum is in Marbella's Old Town and showcases a diverse collection of artistic expressions from renowned Spanish artists.
From traditional techniques to innovative approaches, visitors can explore the evolution of printmaking in Spain. With its engaging exhibits and commitment to promoting contemporary art, the Museo del Grabado Español Contemporáneo is a cultural gem that enriches Marbella's vibrant artistic landscape.
14. La Concha at Marbella Spain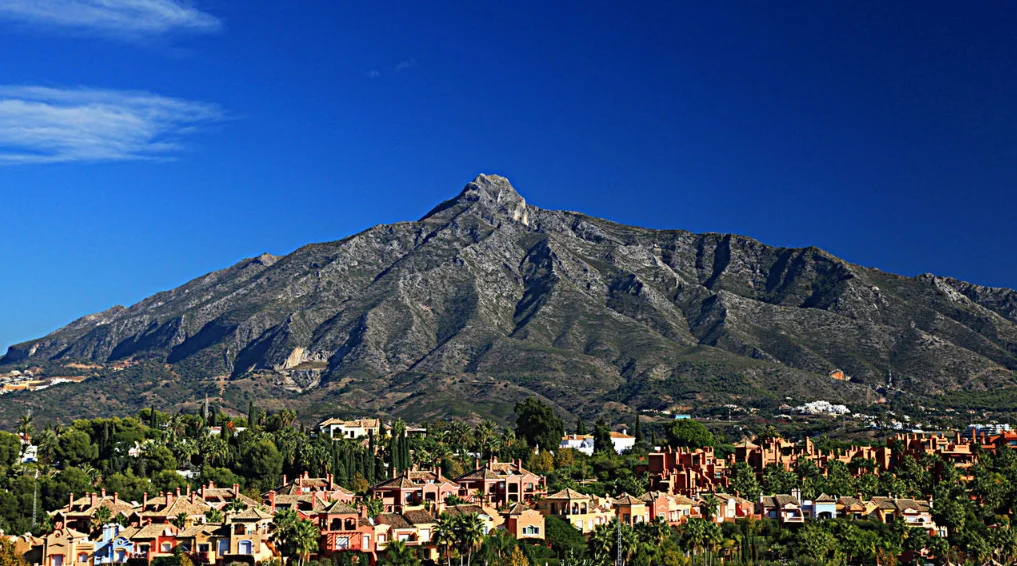 Towering over Marbella, La Concha Mountain is an iconic natural landmark offering awe-inspiring views of the city and its coastline. Nature enthusiasts and adventure seekers alike can embark on a rewarding hike to its summit, which rewards them with breathtaking panoramic vistas.
The mountain's unique shape resembles a seashell, inspiring its name, "La Concha," which translates to "the shell." Whether hiking, photography or simply reveling in nature's beauty, La Concha presents an unforgettable experience, adding a touch of wilderness to the cosmopolitan charm of Marbella.
Conclusion
Marbella Spain, a coastal gem on the Costa del Sol, enchants travelers with its alluring mix of sun, sea, and sophistication. From the pristine Mediterranean beaches to the glamorous marinas, the city exudes a captivating charm that beckons visitors worldwide.
As you step back in time exploring the picturesque Old Town, you'll be transported to a bygone era, wandering through cobblestone streets and embracing the authentic Spanish character. Marbella's ideal combination of history, technology, and natural beauty makes it a memorable Mediterranean sanctuary where culture and elegance coexist.
FAQs
What are the best beaches in Marbella Spain?
Marbella boasts several stunning beaches along the Costa del Sol. Some of the best beaches include Playa de la Fontanilla, Playa de Nagüeles, and Nikki Beach, known for their golden sands, clear waters, and vibrant beach clubs.
Is Marbella a family-friendly destination?
Yes, Marbella is a family-friendly destination with various activities to cater to all ages. Families can enjoy the beaches, visit the interactive Selwo Marina, explore the charming Old Town, and partake in outdoor adventures like hiking or water sports.
What is the best time to visit Marbella?
The best time to visit Marbella is during spring and autumn, when the weather is pleasant and the crowds are fewer. Avoid the peak summer season if you prefer a quieter atmosphere, as it can get hot and crowded.