Portland, USA is a vibrant and eclectic city in the Pacific Northwest that captivates visitors with its unique blend of urban charm and natural beauty. Portland is known for its rich greenery, outdoor activities, and environmentally aware society. It is located between the Willamette River and the beautiful Cascade Range. As a hub for creativity and innovation, the city boasts a thriving arts scene, diverse culinary experiences, and a deep appreciation for sustainability.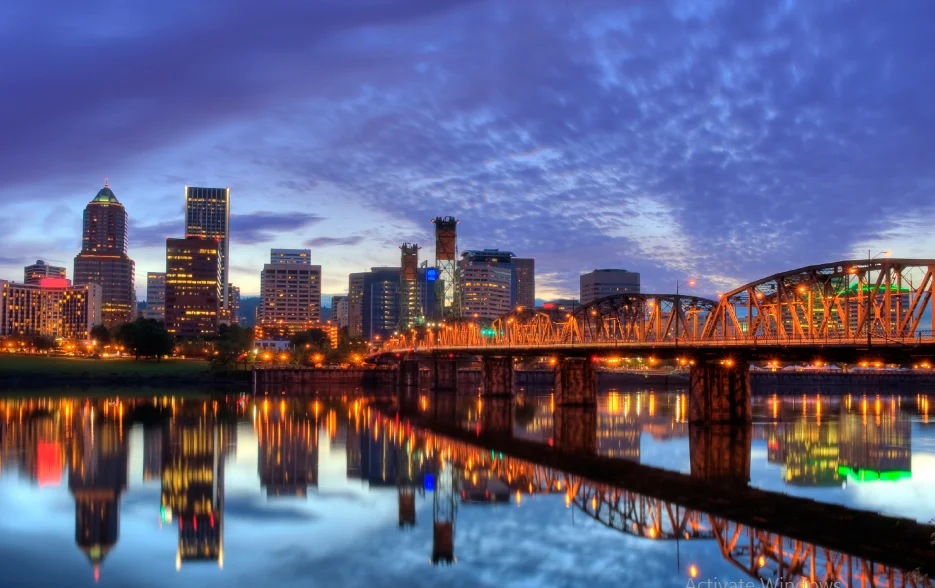 Every corner of Portland exudes an artistic and bohemian spirit, from the iconic Powell's City of Books to the hip Alberta Arts District. With its lively Saturday Market, world-class museums, and scenic parks like Forest Park, Portland offers a delightful fusion of urban delights and natural wonders, making it a must-visit destination for travelers seeking an authentic and enriching experience in the heart of the Pacific Northwest.
Top destinations in Portland USA
Portland, in the United States of America, is home to many interesting places to visit. Visitors may immerse themselves in the city's rich cultural legacy, natural beauty, and thriving arts scene by exploring attractions such as the charming Powell's City of Books, the picturesque Washington Park, and the renowned Pittock Mansion. Following are destinations at Portland, USA.
1. Powell's City of Books at Portland USA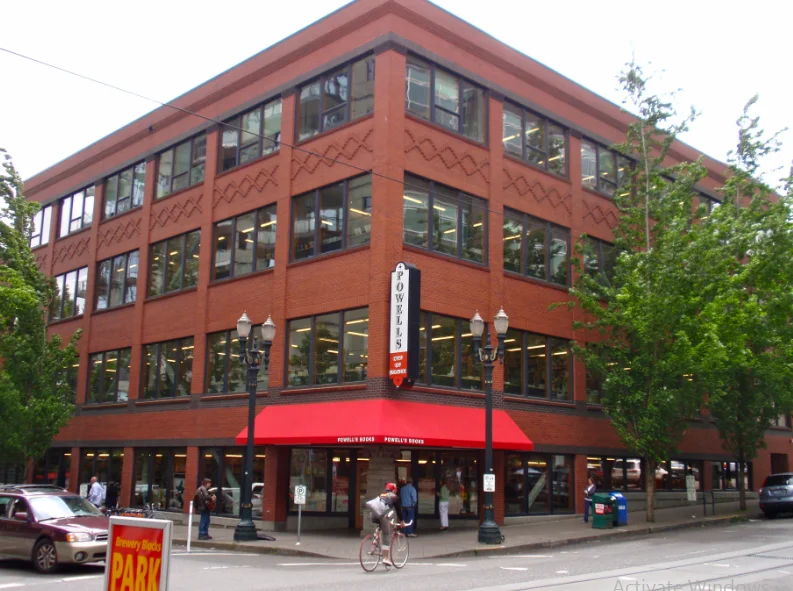 Powell's City of Books is a book lover's paradise, occupying an entire city block in downtown Portland USA. This iconic independent bookstore boasts an extensive collection of new and used books across various genres. With its labyrinthine layout, bibliophiles can lose themselves in literary wonders. Visiting Powell's is a shopping experience and an exploration of Portland's vibrant literary culture, making it a must-visit destination for locals and tourists alike.
2. Lan Su Chinese Garden in Portland USA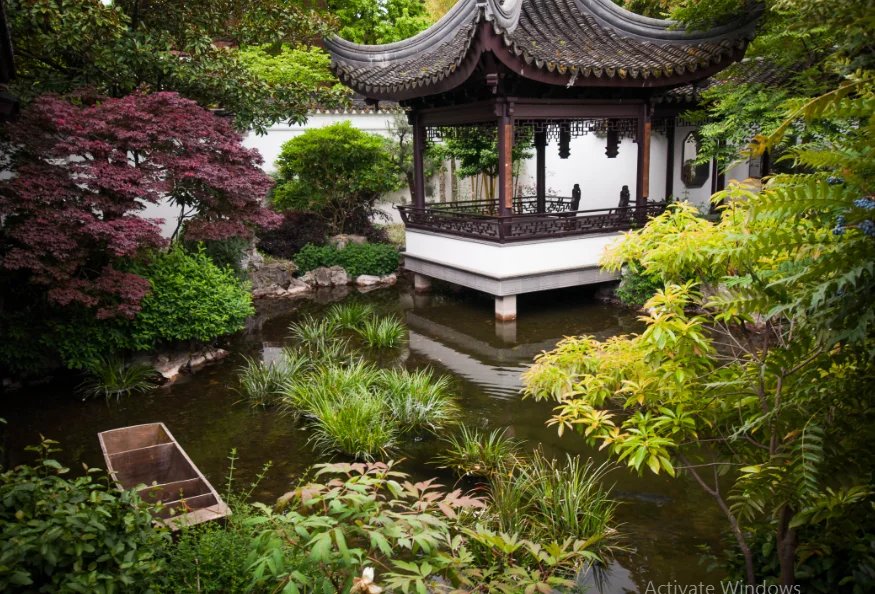 Lan Su Chinese Garden's serene ambiance transports guests to a serene world, making it a cherished cultural gem in Portland, USA. Modeled after a traditional Suzhou-style garden, it offers an immersive experience in Chinese architecture, art, and horticulture. Visitors can stroll through elegant pavilions, lush gardens, and tranquil ponds, embracing the harmony between nature and architecture.
3.      Pittock Mansion in Portland USA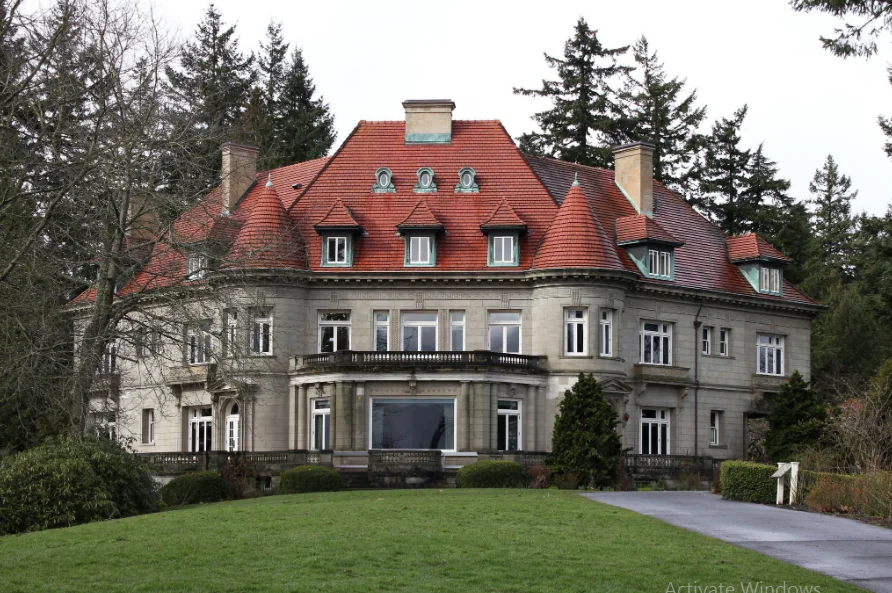 Perched atop a hill with panoramic views of the city and Mount Hood, Pittock Mansion is a historic treasure in Portland, USA. Built in the early 20th century, this elegant mansion showcases the luxury and lifestyle of Portland's early elite. Guided tours offer insight into the Pittock family's legacy and the region's history. Pittock Mansion's stunning architecture and scenic setting glimpse Portland's past, making it a cherished destination for history enthusiasts.
4. Portland Art Museum in Portland USA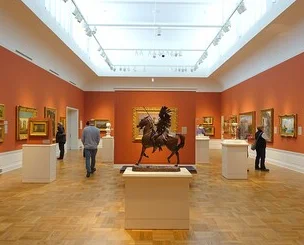 Portland Art Museum, the oldest in the Pacific Northwest, houses an impressive collection of artworks from diverse cultures and periods. From ancient artifacts to contemporary masterpieces, the museum's galleries offer a captivating journey through artistic expression. With a focus on promoting creativity and cultural understanding, the Portland Art Museum enriches the city's artistic soul, making it a cultural hub and a source of inspiration for visitors and residents alike.
5. International Rose Test Garden at Portland USA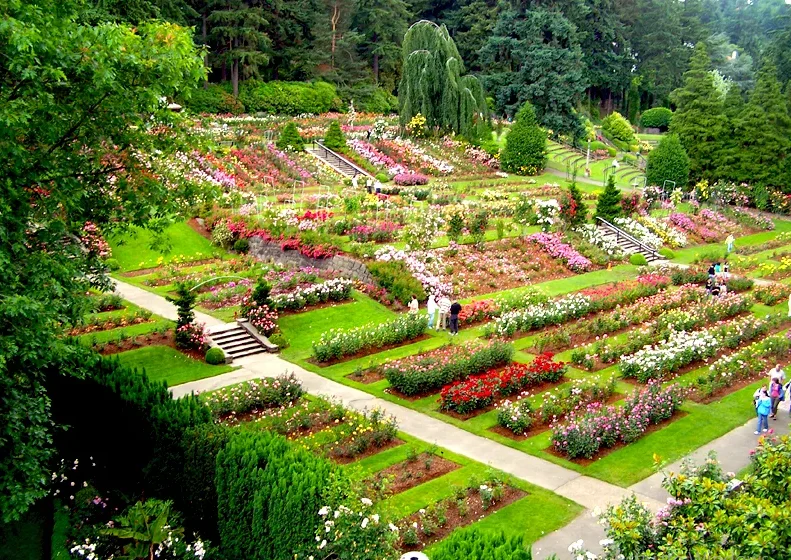 As the oldest public rose test garden in the United States, the International Rose Test Garden is a botanical gem in Portland. Bursting with colors and fragrances, this garden features over 10,000 rose bushes, including numerous varieties. Visitors can marvel at the beauty of the blooms and take in the breathtaking views of the city and Mount Hood. The garden's allure and significance as a symbol of friendship cements its place as a cherished destination in Portland USA
6. Oregon Zoo at Portland USA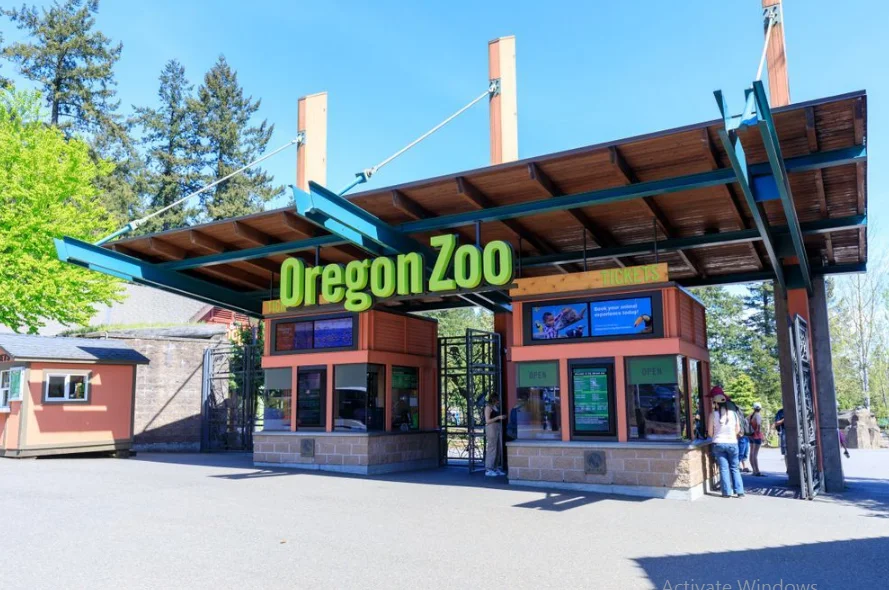 Oregon Zoo offers an exciting and educational experience in Portland, USA, for visitors of all ages. Home to a diverse array of animals from different continents, the zoo emphasizes conservation and animal welfare. Visitors can learn about wildlife and the importance of protecting natural habitats through interactive exhibits and keeper talks. Oregon Zoo's commitment to animal welfare and conservation efforts makes it an ethical and engaging destination for families and animal lovers.
7. Portland Japanese Garden in Portland USA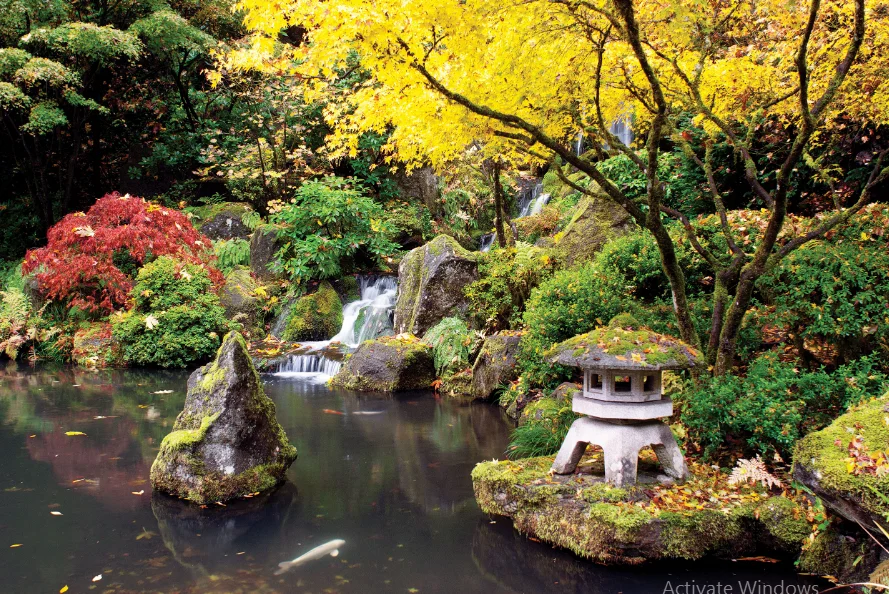 The Portland Japanese Garden is a peaceful place in Washington Park that shows what Japanese art and gardening are all about. Its carefully designed landscapes, including traditional tea gardens and tranquil ponds, evoke a sense of tranquility and contemplation.
Visitors can experience the art of Japanese garden design, immersing themselves in the beauty of nature and the rich cultural heritage it represents. The Portland Japanese Garden's captivating charm makes it a cherished destination for those seeking harmony and serenity in the heart of Portland, USA.
8.      Voodoo Doughnut in Portland USA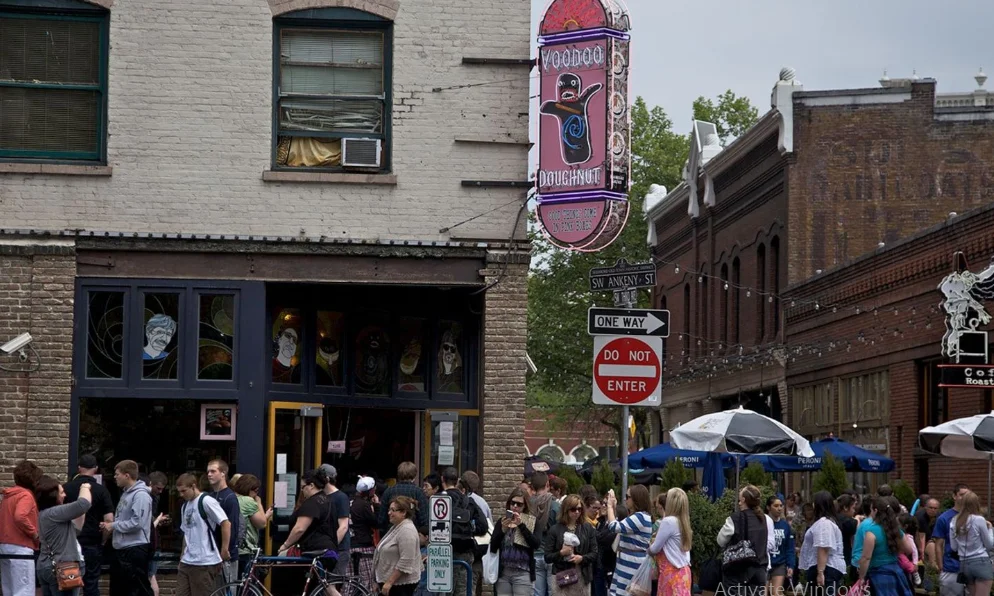 Voodoo Doughnut is an iconic culinary hotspot renowned for its unique and quirky doughnut creations in Portland, USA. Each treat reflects the shop's creative and playful spirit, from their famous Voodoo Doll doughnut to bacon maple bars. This colorful and eclectic doughnut shop is a delight for the taste buds and a cultural phenomenon, attracting locals and tourists seeking an offbeat and memorable culinary experience in Portland, USA.
9. Washington Park at Portland USA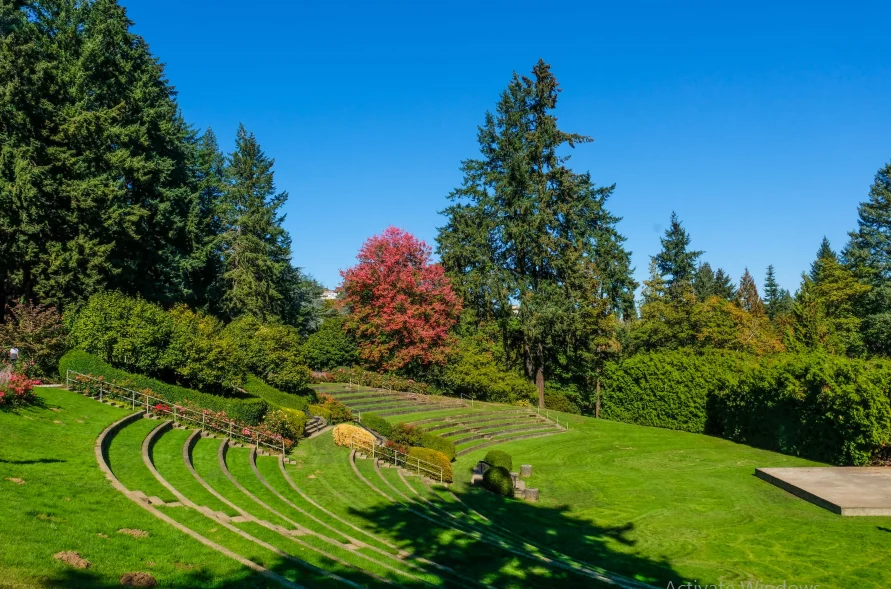 Washington Park is a picturesque urban oasis that offers an array of attractions and natural beauty in Portland, USA. Within its 400 acres, visitors can explore the Portland Japanese Garden, the International Rose Test Garden, and the Hoyt Arboretum.
The park also features playgrounds, picnic areas, and scenic hiking trails, making it a favorite destination for families and nature enthusiasts. Washington Park's diverse offerings and lush landscapes make it a cherished and beloved spot in Portland, USA.
10. Oregon Museum of Science and Industry at Portland USA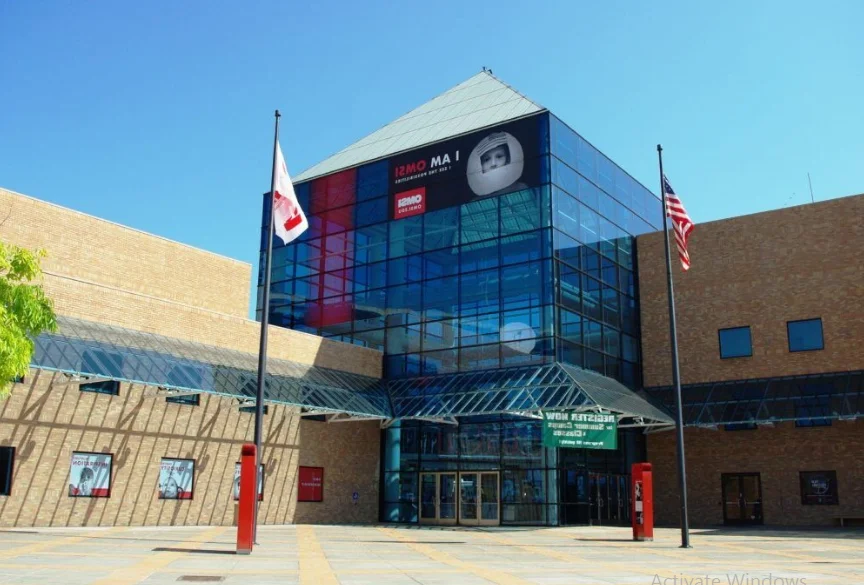 OMSI is a captivating and interactive science museum that ignites curiosity and fosters learning in Portland, USA. With hands-on exhibits, planetarium shows, and live demonstrations, visitors of all ages can explore various scientific fields, from astronomy to physics. OMSI's engaging approach to science education makes it a dynamic destination for families, school groups, and science enthusiasts, inspiring a deeper appreciation for the wonders of the natural world and technological advancements.
11. Forest Park at Portland USA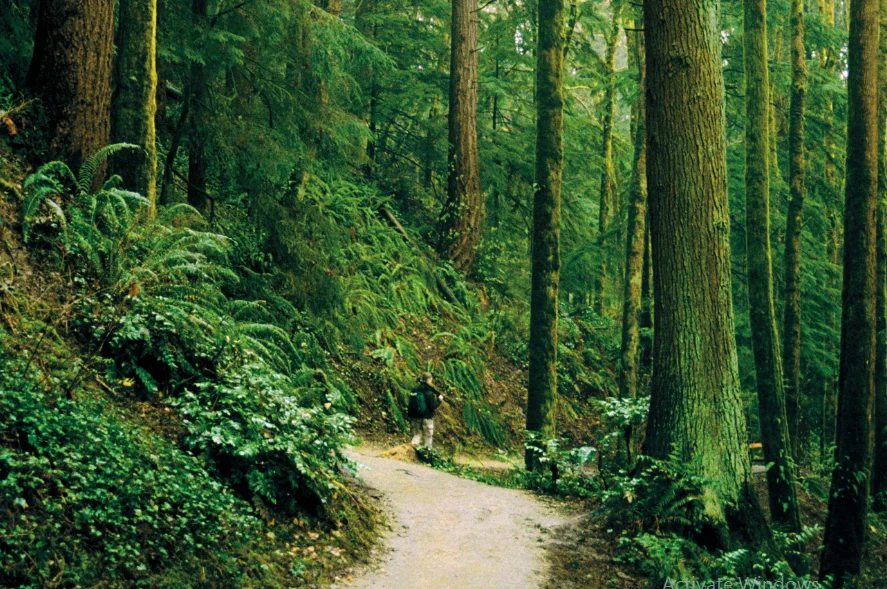 Forest Park, located just minutes from downtown Portland, is a sprawling urban wilderness that beckons nature lovers. With over 5,000 acres of lush greenery and extensive hiking trails, the park offers a peaceful retreat from city life.
As one of the most extensive urban forests in the United States, Forest Park is a destination for outdoor enthusiasts, birdwatchers, and anyone seeking solace in nature's splendor in Portland, USA.
12. Tom McCall Waterfront Park in Portland USA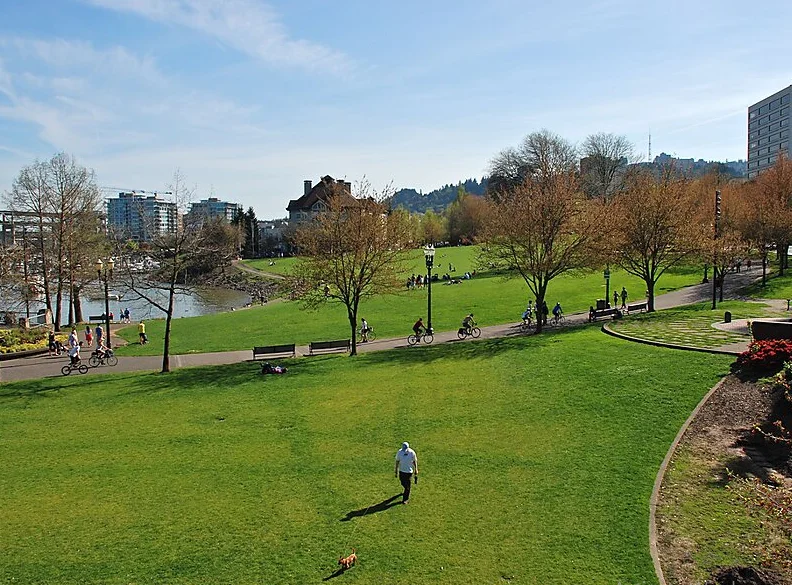 Tom McCall Waterfront Park is a vibrant urban park along the Willamette River, providing a scenic and recreational escape in Portland, USA. The park's lush green spaces and waterfront promenades offer sweeping views of the city skyline and riverfront.
With walking and biking paths, public art installations, and host events and festivals, the park invites locals and visitors to gather, celebrate, and enjoy the lively spirit of Portland, USA's waterfront community.
13. Portland Saturday Market in Portland USA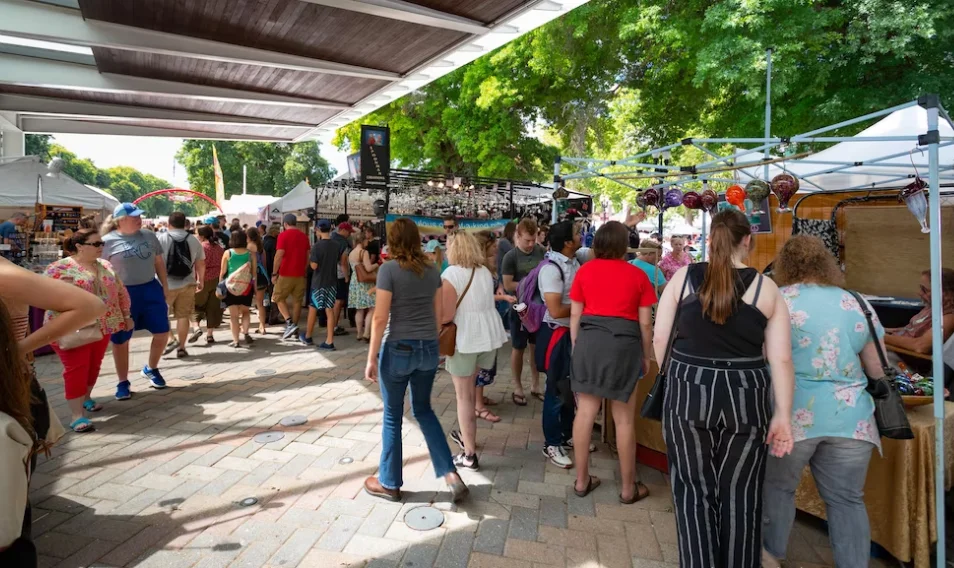 The Portland Saturday Market is a vibrant open-air arts and crafts market showcasing the creativity of local artisans and vendors. This lively market offers various handmade goods, art, jewelry, and delicious food every weekend.
Visitors can browse the stalls, meet the makers, and immerse themselves in the city's artistic spirit. With its lively atmosphere and unique offerings, the Portland Saturday Market is a beloved destination for locals and tourists seeking a taste of Portland's creative culture.
14. Alberta Arts District at Portland USA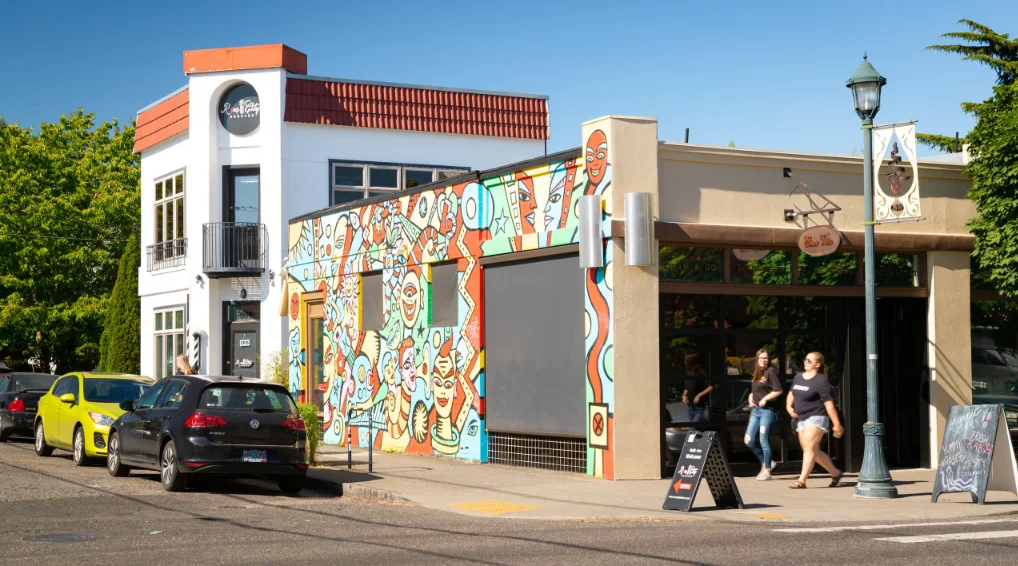 The Alberta Arts District in Northeast Portland is a thriving cultural hub renowned for its eclectic and diverse art scene. Lined with galleries, boutiques, and eateries, this vibrant neighborhood exudes a bohemian charm.
Street murals and public art installations add to their creative allure. The Alberta Arts District is a must-visit destination for art enthusiasts, offering a delightful exploration of Portland's contemporary and avant-garde artistic expression.
15. Columbia River Gorge National Scenic Area at Portland USA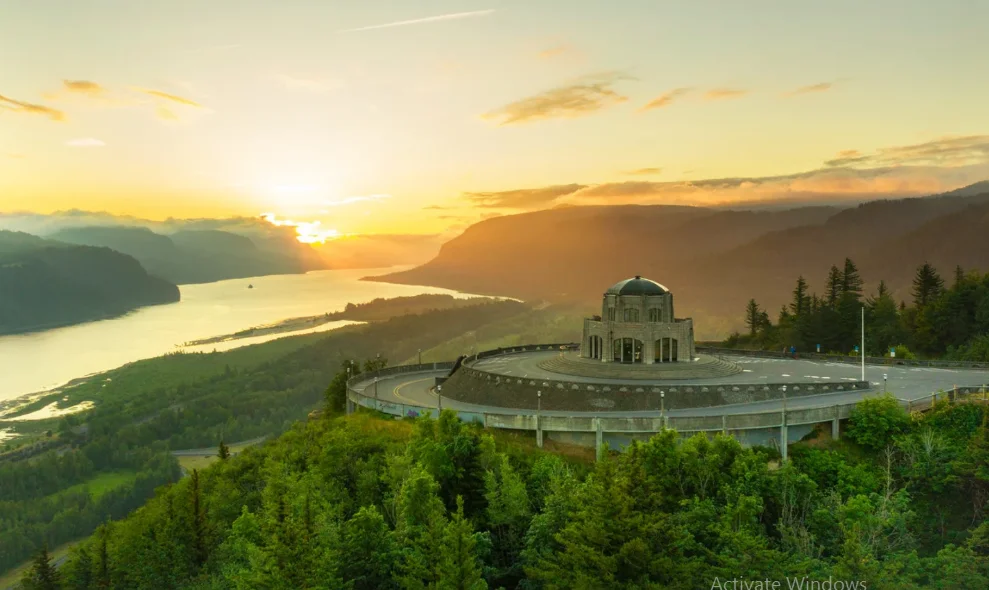 Just a short drive from Portland, the Columbia River Gorge National Scenic Area showcases the stunning natural beauty of the Pacific Northwest. Spanning two states, it features towering waterfalls, lush forests, and panoramic viewpoints.
Visitors can hike scenic trails, witness the power of iconic waterfalls like Multnomah Falls, and immerse in the region's awe-inspiring landscapes. The Columbia River Gorge is a breathtaking escape from city life, offering a harmonious union of nature's wonders and Portland's urban charm.
Conclusion
Portland, USA, is a city that embraces diversity, creativity, and a profound connection to nature. Its lush landscapes, eco-conscious initiatives, and thriving arts and cultural scene create a distinct and inviting atmosphere for residents and visitors.
Whether exploring the enchanting Columbia River Gorge, savoring the local delicacies at food carts, or immersing in the city's vibrant neighborhoods, Portland offers a unique and unforgettable experience. With a harmonious blend of urban sophistication and natural wonders, Portland, USA, continues to charm and inspire those who seek an authentic and dynamic destination.
FAQs
What are the best outdoor activities in Portland?
Portland offers many outdoor activities, including hiking in Forest Park, exploring the Columbia River Gorge, biking along the waterfront, and visiting local parks and gardens.
Where can I experience Portland's vibrant arts scene?
You can immerse in Portland's art scene at the Alberta Arts District, Pearl District galleries, and the Portland Art Museum, which features diverse artworks.
What is the transportation system like in Portland?
Portland has an efficient public transportation system with buses, light rail (MAX), and streetcars, making it easy to navigate the city. Biking is also popular, with numerous bike lanes and rental options.